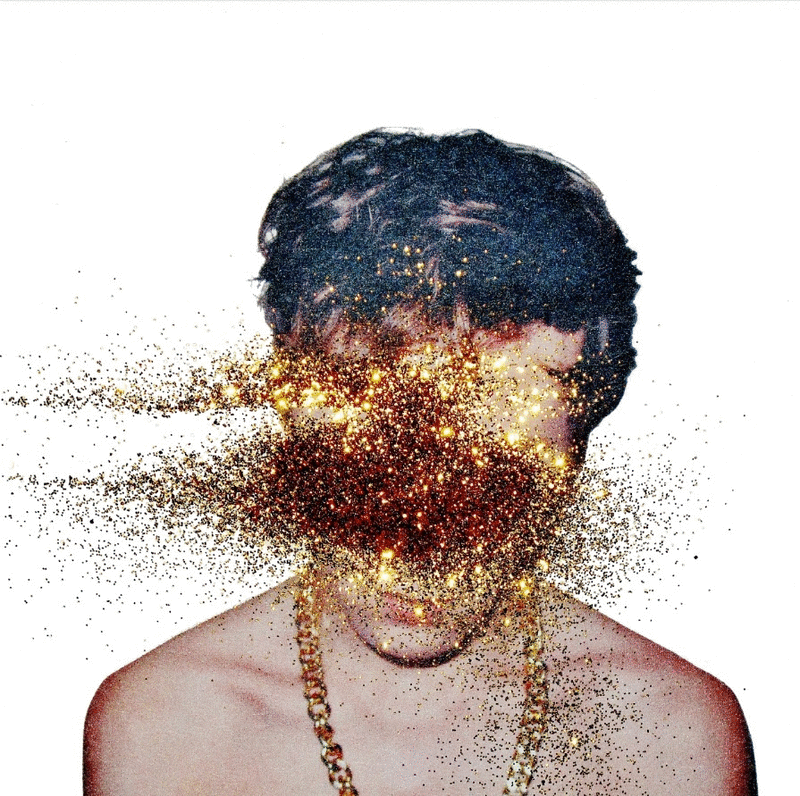 Blue: right beside me
Orange: nuclear
Green: what's left of the Gummi Bears
Purple: royalty
Yellow: the taste of Iodine
Red: way too much
and finally (because it would be rude not to!)
Gold: magic


Hello Winston, Hot 'N' Gold has fallen in love with your colorful and evocative paintings! What initially inspired you to start painting and how has your style developed over the years?

Painting is one of those things that finds you. It's concrete and immediate and a true foil to the rest of high school academia, which is when I started – at 16 in my junior year art class. Since then it's matured as I've matured, maybe even instigated a more conscious way of growing up in this world.

In other interviews, you have mentioned that the internet has played a role within your creative process. In what ways does contemporary technology inform your paintings?

Browsing images on the internet is like looking through a million different pairs of eyes. Our way of seeing is augmented, and I try to put down on canvas and back into the figure this hyperactive interaction we now have with other things and other people.

Your aesthetic is always vibrant and expressive! Through word association what comes to your head instantly when thinking of the following colors..

Expressive, vibrant and in some otherworldly place between figurative and abstract, Hot 'N' Gold is a little bit fixated by the paintings of American artist Winston Chmielinski. We get the opportunity to discuss the work further as he gives us the lowdown on his creative influences and relationship with colours.
How has living amongst different environments and cultures influenced your practice?

Traveling is my way of beating the system. It stretches out time. The isolation of a painter needs a good jostle every now and again, and I've upheaved my life just to keep it all alive. I don't believe in staying put, though I also don't speak for anyone but myself. Some people just play Sudoku and that's enough. I respect that.
All images Copyright © 2014 Winston Chmielinski
Besides painting, what else are you passionate about?
Eating, cooking, prodigal musicians, good literature and accessible philosophical texts (Derrida, Deleuze), small mammals and monkeys of all sizes, magical realism
What excites you most about 2014?
I've decided to actively explore some of my other interests.
Finally, can you recommend a really good song you're listening to at the moment??
VISIT WINSTON CHMIELINSKI