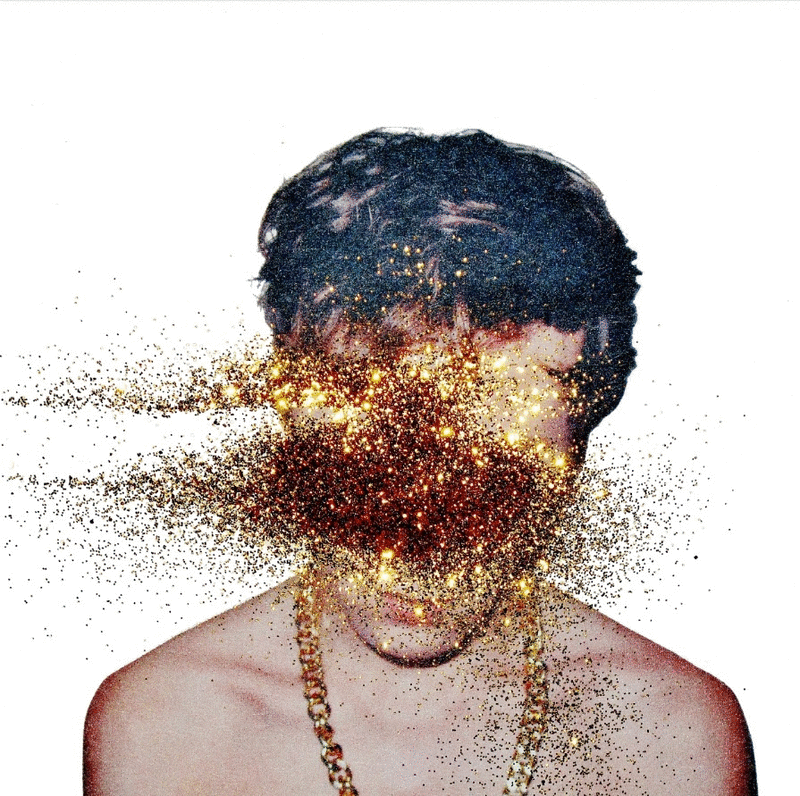 2014 will mark the twentieth anniversary of cultural icon - Leigh Bowery! Hot 'N' Gold chats with photographer, Werner Pawlok, who the had the unique opportunity of photographing the legend in the 1980s. We discuss this memorable experience, as well as his fascination with Polaroid transfers and the power of the internet.
Hello Werner! What inspired you to pursue a career in photography?

My target was to be a good painter. but doing paintings never made me really happy...but when I got my first camera I immediately knew that this is the thing I want to do taking pictures. It is the point that you feel what you have to do and you just do it! that's how simple as it is. of course there has been some influence. I met Gala and Salvador Dali in '76 in Cadaqués/Spain. Talking to them was so inspiring and helped me to believe in myself which is I guess the most important thing when you start with your own thing.

You opened your first studio in 1977 and have been busy ever since! Do you have any specific career highlights so far?
It is still so much fun doing my own thing and working in all these different fields, very hard to point out highlights. of course it is nice to meet John Malkovich or Dizzy Gillespie but I'm also happy meeting normal people in the streets of Havana. My highlight is to enjoy every moment in photography.
Hot 'N' Gold magazine loves your images of Leigh Bowery! What was he like to photograph?
The pictures been taken in '88. I saw pictures of Leigh in a London magazine and contacted him. He came to my studio and we did some work together. I won't forget the moment when he walked in the studio with his army jacket and his blond wig. A very quiet and pleasant person totally different to what I expected. He immediatelly accepted me as part of the team. He was able to discuss all ideas very open. It is such a shame that he isn't around anymore. I would so much like that he could live his popularity.
You have worked alongside a lot of different types of celebrities. Who are the hardest people to photograph?
I like all these different types. which makes the work interesting. The more character the better. A way to learn and improve every day! The more famous someone is the more professional and easier it is to work with - most of the times....
It is so much easier in these days to get a feedback on my work from all over the world. It isfascinating to see people from Vietnam or Island or Argentina looking at my projects. This was not possible before. It's so fast now to spread new work through the internet. It gives a lot ofenergy to feel so many people are interested in the things I'm doing. It is so nice to get a mailor comment back from people you don't know and saw your work somewhere around the globe.
Who are some of your all time favorite artists?
One of the first photographers who striked me have been Weegee and Ed van der Elsken. His book Sweet Life is always in my mind when I travel. He created a very special black + white look which made his pictures even more intense. Later Gilbert & George made me think, also landart projects of Walter de Maria and Richard Long. Also directors like Godard, Lelouch, Triffaut, Buñuel and Almodovar. it was the consequence of these artist which impressed me very much to hang into one thing and believe in the work they do. these people motivated me to do the series Stars & Paints. Meet and talk to them was so inspiring and gave me a lot of power.
Polaroid transfers often evoke quite a poetic and pictorial aesethtic. What's your relationship with this method as opposed to digital photography?
When I started 1988 with my Polaroid transfers it was a kind of fight with my old idea of doing paintings. The visualisation became so close to that I had in my mind a painting of mine should look like. I worked for more than six years very intense with that technique. But then also it was like there must be something new I then startet working with computers. For me it was always a natural thing to use the technology for what it is good for. If I feel to take my analog equipment for a project I will. Everything is possible.
What is your favorite photographic quote?
"It is an illusion that photos are made with the camera… they are made with the eye, heart and head."

Henri Cartier-Bresson
And finally what excites you about 2014?
To what extent has the power of the internet changed your perspective on photography?