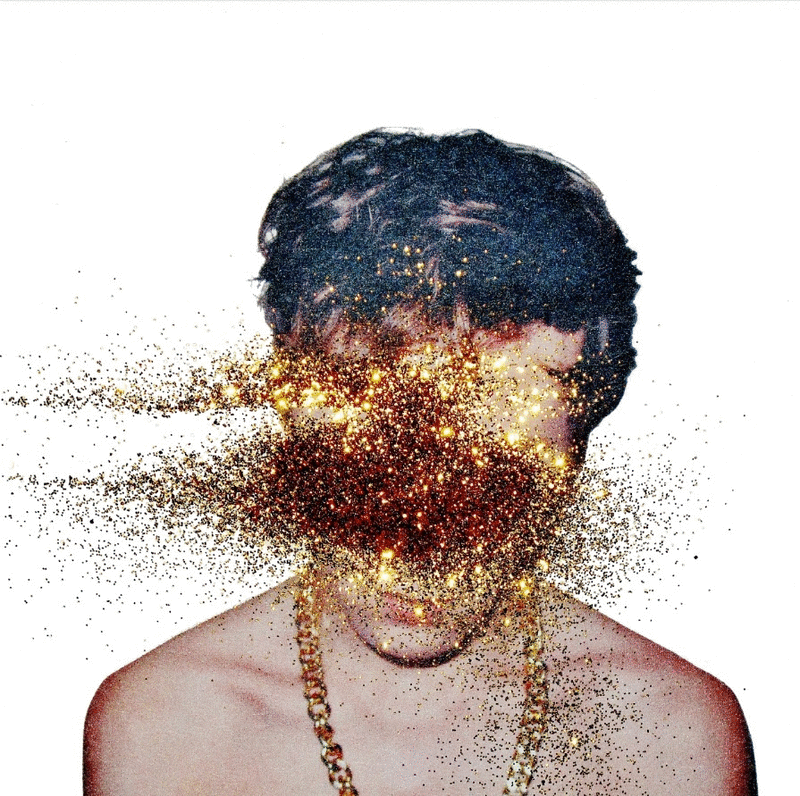 Brussels, beasts and recommended beats… it brings Hot 'N' Gold magazine great joy in presenting the work of Belgian photographer, Ulrike Biets! We have a lovely chat about her latest work and photographic adventures.
All Images Copyright © 2014 Ulrike Biets
Hot 'N' Gold magazine loves your series 'Beast' can you talk us through the narrative?
It's a series that will probably go on for as long as I'll take photographs; I cannot imagine not taking photos of animals. In the series I caption the actions and interactions animals have with other animals, with people or with me. Interactions which are random, which are fulfilled with love - animals taking care of each other, people and their beloved pets - or which result in indifference; think of all the animals that end up on our plates, or under our tires. Or all the animals that we lock up and that serve as a living encyclopedia. Sometimes I simply show the interaction I have with the animal; we see each other, recognize each other, communicate - in one way or another - and after this encounter, we both go our own way. With this series I try to capture the world of this other species, that is living parallel, but at the same time together with us. I also keep the series very open for now, I don't want to narrow down too much or focus on a particular subtopic. My plan is, when I'm very old, to have an archive as big as a church full of animal pictures, to classify all the "beast" photographs into different 'categories' and publish a ten-part series of zines. If paper still exists by then of course.
Hello Ulrike! You're based in Brussels, what are the best things about living in the capital of Belgium?
Anonymity. Living in Brussels gives you a free pass to be and to do whatever you want without being held accountable. You don't constantly need to explain or justify yourself. That provides you with some kind of freedom, which I don't think I would experience should I be living in a smaller town. I also need the solitude that comes with this. But I don't know if that's a merit of Brussels, or if that counts for any big city.
I have a very sensitive, highly intelligent, really fat bombay cat. A while ago I dreamt I gave birth to him. I wonder if that makes him officially my son?
As long as it's fake, i'm into all animal prints. But my favorites are variations on the cat, from black panther to golden leopard.
What's your favorite FAUX animal print?
It's about an isle, of course. I think the series has something unspoken, and let's keep it that way. It is never my intention to document things, but rather to show my way of seeing them; how I vision and visualize them, and in what manner I apply the medium photography. That's what makes up the work of a photographer, or an artist in general, in my opinion. Rather than the subjects they show.
Hot 'N' Gold magazine is also particularly fond of your series 'The Isle'. Something about it seems really idyllic yet at the same time artificial! What's it all about?
On the subject of islands - what are your plans this summer?
I'm flying to another isle! Really looking forward to that. Also excited about my garden. I haven't had a garden for the past ten years, so I'm getting truly happy just thinking about it. It's ridiculously small, but it has grass in it, which makes it real! I also have an exhibition coming up for the concept "De coöperatieve". Also, 22nd July it's my 33th birthday. I came up with a project to celebrate this: "33 series - the birthday list". I'll give away 33 prints in exchange for birthday presents. All info on http://33seriesthebirthdaylist.tumblr.com/
Actually, I just ran into most of the musicians on my portraits. Sometimes by accident, sometimes because I was taking photos at the gig and therefore had all area acces. Before you know Pete Doherty is asking you to help him get into his shirt, or you are taking mangina photos with Pink Eyes in a backstage shower. Musicians are always cool, they leave the bitching over to the management - and here you need to put a winking smiley of course. What's the best album I've listened to? I mostly don't listen to albums from A tot Z, being a typical child of time, impatient and restless! I'm more into playlists. And they all look like they've been put together by someone with a multiple personality disorder. My latest one is a mix of Kap Bambino, Roxy Music, Amen Ra, Prince, Warren G., Katy Perry, Serge Gainsbourg, Billy Idol, Sky Ferreira, Cro-mags, Chic, Aerosmith, Terror, Rihanna, etc. But of course now and then I make an exception and do put on a full album, for example Iggy Azalea's 'The New Classic'. It's really commercial, but one of the few albums I love to listen to from the first song to the last.
You've also captured a lot of well known musicians from Pharell Williams to Pete Doherty! How did that come about? What's the best album you've listened to recently?
If you could photograph anyone in the world who's portrait would you most like to capture?
Anyone? That means he or she can raise from the dead? In that case I would pick the french singer Claude Francois. I'm sure the two of us would be a match made in heaven!
Finally, what's your favorite thing about the colour GOLD?
That it comes from outerspace.