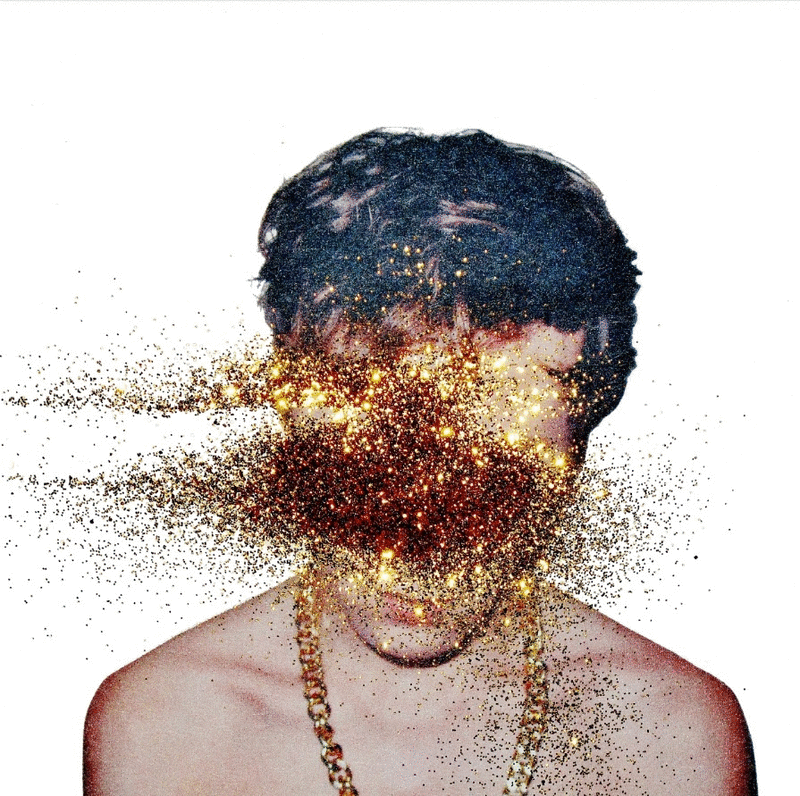 Hot 'N' Gold is quite excited about emerging Danish photographer - Tine Bek! Currently living in Glasgow, her body of work feels organic and refreshingly honest, as she captures her day-to-day surroundings. We have a lovely chat with Tine about her publications, dog vaginas, award ceremonies and her experiences with switching between Denmark and Scotland. Oh and make sure to check out Tine's music recommendation... it's perhaps one of the best songs ever!
Hello Tine, you grew up in Denmark! What are your best childhood memories there?

I think about my long history of pets and how they have always played a big part of my life. We always had very large dogs in my family, and especially Robin comes to mind, a lovely Saint Bernard who would always leave a long string of slobber on my legs when he would try to squeeze by me under the dining table. Most of the pictures I would take as a kid where of animals, something that I have taken with me into my practice today. I don't use most of the images, but as a sort of research in behavior I find it really interesting. Nowadays, whenever I go back home to see my parents, I always spend some time photographing the dogs. There is something very calming about observing them, and since I'm currently working on a new project with the idea about taming in mind, the dogs are the best sort of research.

Another memory that I think has had a larger impact on my work and general relationship to photography, is my grandfather. I almost cant imagine him without some sort of film camera or video recorder in his hand. He himself never worked professionally with photography, but when ever he was out of work he would go photograph. After a while he got known around town and he would end up doing varies photo jobs, just because he enjoyed it. He would turn their tiny bathroom into a darkroom, and get my grandmother to assist him processing. I recently got a hold of his old negatives and found thousands of rolls of the local football games, and birds. One christmas he wanted to film us all dancing around the christmas tree (which is a danish thing, where we literally dance around the tree singing.) On the video you see us all, dressed up real nice, smiling, ready to pose for the video, when my grandfather turns on this massive light so bright that it blinds us all and makes us make all these odd faces while stumbling around the tree. So he took the craft very seriously. Everything had to be perfect.

What was living in Glasgow like compared to Denmark initially and how have these different environments informed your photographic practice?
Living in Glasgow has really grown on me, but it took me some time to get use to the unpredictability of the weather and the look of the tenement buildings. When I first got here I wanted to do street photography, and found it very hard to get the images I wanted, especially because I had just spend some time in New York previously and had this very specific idea about how my work had to look. But there are a lot of great things about Glasgow, I know the city now, and I have my routines. There is definitely a really interesting artist community in the city. Although I don't think it is the best place to be in the world for photography. But there is a lot of underground events happening, and people are really good at putting on shows, events and making publications .Denmark has become this haven where I can reboot and gather new energy. I often go to Denmark in the summers, so I get the best of the both places; the nice summers by the beach in Copenhagen, and the slightly milder winters in Glasgow. However whenever Im home I always get this same feeling of restlessness, wanting to go out into the world. I remember being a teenager and all I wanted was to grow up and travel the world, photograph. This feeling of waiting for big things to happen always come back to me when Im home. In that sense it is nice, cause I always get confirmed in the fact that I made the right choice in leaving. .
Tell us more about your series 'Onion' can you talk us through the narrative behind your photographic book?
The work Onion actually came together in a very organic way. I tried to let go of all the stuff I had learned in school and just make something for me. I wanted to create something that did not necessarily make sense. So I made a book with a dog's vagina, yellow marble paper, and no title on the cover, pretty girls, plant and cake. To me it just makes sense, and there are themes in onion which are very general in my work. Onion is actually a translation of what we call my dog's vagina at home. She is always lying on her back with all legs in the air showing off her private parts. I know it sounds strange but I just found it very suitable. I feel like the work has a lot of layers to it. And there is this repetition of something that can be peeled, and reveal a different truth through its layers.
Do you have an all-time favorite photobook from another contemporary artist?
I was just about to say Tillmans or J.H Engstrom because I love their work in general and think they both work with the book format in a very natural way. But my favorite book 'Protest Photographs' is actually by a photographer I know very little about –Chauncey Hare. The book is all black and white photographs of people in their homes in varies places in the US. I think it was produced in the 1960's, but all the images seem very timeless, and original. There is very little information about him, but it seems that he did not quite fit in and had a hard time getting recognition in the art world. He saw himself more as a social scientist and a therapist rather than a photographer. There is actually nothing special about the book, but I enjoy that it is very modest, and all the people in the images are portrayed in a natural way, just going about their business in their own home. I like work that allows you to look in where you would normally not be able to go.
What do you like to do when you're not taking photos?
I love popular culture – a new obsession is watching old versions of awards shows, like the Golden Globes. I find it fascinating to see celebrities act as themselves in these super weird situations with crazy gowns and red carpets. It is the best way to unwind.
What does 2014 hold for Tine Bek?
In April I'll be having a show in Glasgow, at Good Press Gallery. The rest of the spring will be spend in Buenos Aires where I'm going on a residency to make new work.
Finally, can you recommend Hot 'N' Gold a really good song we wont know already?
.... amazing choice this is officially a Hot 'N' Gold favorite!!!
All images © Copyright 2014 Tine Bek