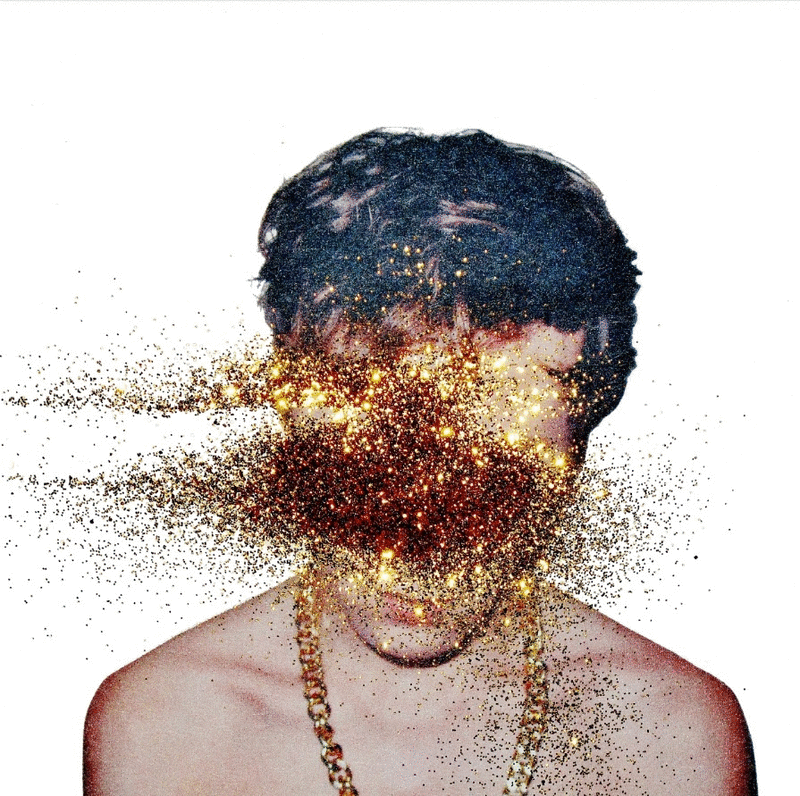 TIANE DOAN NA CHAMPASSAK!
Hot 'N' Gold chats to French photographer, Tiane Doan na Champassak, about his intimate series 'Spleen and Ideal'. The representation of gender and sexuality from a non-western perspective perhaps isn't the most accessible in contemporary art. We get the opportunity to applaud Tiane for bringing these subjects to photographic attention, as well as discussing his practice and current publications further...
Copyright © 2014 Tiane Doan na Champassak
Hello Tiane, Hot 'N' Gold discovered your series 'Spleen and Ideal' through Morel Books -what a beautiful publication! Firstly, where are you from and what's your background in photography?

Thank you and most importantly thanks to Morel Books for making this book happen! It turned out to be everything I wanted for this project and that is a simple yet elegant design that can let very colourful and raw images breathe without distractions from an overly designed layout. I'm French but as my name suggest I had Asian ancestors. As for my background in photography I would say I am self-taught.
Can you talk us through the narrative behind 'Spleen and Ideal'?

In 'Spleen and Ideal' I am trying to blur the boundaries between male and female by using a photographic process that enhances this concept. This project is the first chapter of a larger body of work in progress where I am trying to highlight all the different shades between what our societies accept as male and female. I am fascinated by what is not considered a norm in issues regarding to gender and sexuality. It is exactly these complexities and ambiguities that I try to talk about in my book.

Your work seems to translate a more global picture regarding the representation of gender and sexual identity, which is really important as contemporary art needs to go beyond just a western perspective. What kind of things have you learned about yourself as an artist from experiencing different cultures?

It isn't so much about experiencing different cultures but relating to them. I choose to work in places where I am comfortable and I can only explain this by the fact that I am of Asian descent myself. For the past five years I have been working only in South-East Asia and have no intention to explore other territories for the moment. But I am glad to hear my work transcends this notion of geography and can speak more globally. My intention was never to denounce our societies' homophobic behaviour, which I find appalling at times, but simply to show that beauty is not only found in what most people consider normal. Homosexuality is very well represented in the contemporary art scene but very little space is made for works that deal with bisexuality and transgenderism. Sadly, the little we see on these themes remain within a niche of militant art and rarely reach wider audiences, as if the confrontation with such work was disturbing or even threatening.
You often work with the photographic book as a method of communication. What is it about the process you enjoy the most? And are there any challenges you've had to overcome surrounding the edit, design or publishing?

The photobook is one of the most exciting aspects of photography and that is because it is the only art form made for the printed page. All other arts are better experienced in three dimensions or live but photography is two-dimensional, so the print, both fine art and in book form, will always be the final result. This is why I put as much effort in book publishing, whether self-published or with publishers, as I do with fine art printing. Also the narrative in a book is completely different from exhibitions and sometimes more important. What we express in a photobook we will never be able to say on a wall and vice versa. Publishing a book is always a challenge. It is impossible to make a perfect book and obstacles are always there, whether in the layout, the printing quality, the costs, the binding, the papers, the distribution… It is very tricky yet indispensable.

What photo books from other artists have you really liked?

Too many so I will only mention a few books I own and would never let go of:
Pretend you're actually alive by Leigh Ledare

Films by Paul Graham

Photo Express Mail Tokyo by Keizo Kitajima

The Map by Kikuji Kawada

Anticorps by Antoine D'Agata

Madones infertiles by Jean-Christian Bourcart

Mark Morrisroe

Raised by wolves by Jim Goldberg.

z.Z(t) volume I and II by Dirk Braeckman

Miroslav Tichy

Heaven by Paul Kooiker

Suzi et cetera by Boris Mikhailov
Finally, what excites you most about 2014?

It is very selfish, but I am excited to start working on the third and final chapter of my series which started with Spleen and Ideal.
VISIT TIANE DOAN NA CHAMPASSAK