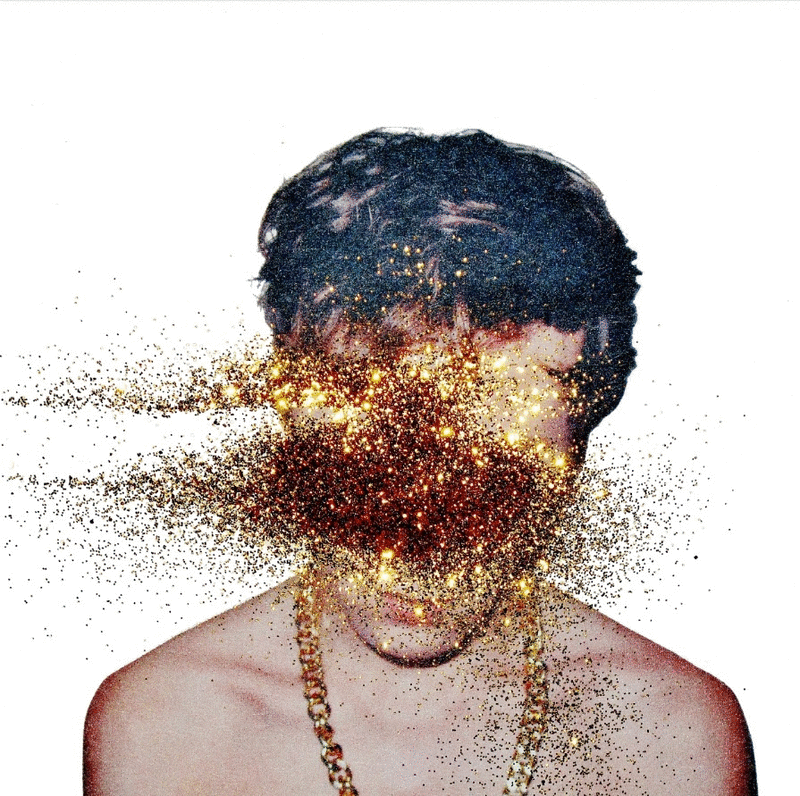 Sequins, saxophones a whole lot of GOLD… are we dreaming? No, no – from one gold advocate to another, it brings Hot 'N' Gold magazine great pleasure in introducing The Golden Boys! The London based eight-man band give us a little taste of their signature sound and favourite curries… delicious!
All Images Copyright © 2014 Matilda Thomas and The Golden Boys
Hello and a very warm welcome to Hot 'N Gold magazine! Firstly, you're an 8 man band (wow!) When did you all get together and whereabouts are you based?
Thanks for having us! The Golden Boys originally formed during a busking trip in the red light district of Amsterdam a couple of years ago. We would wake up early, visit the museums and sights, then drink heavily in the evening - When our party had had enough and retired to the hostel, the busking began. Scotland were playing Holland at football that weekend and a quick learn of 'I Would Walk 500 Miles' by The Proclaimers made us rich men every night, the appreciative Scottish tourists longing for something familiar in a confusing foreign land. Once that winning streak started, the sheer amount of Gold we were able to pump into everybody's evenings on that trip caused so much delight that we were inspired us to dub ourselves 'The Golden Boys'. Back then we were only four, and a revolving/open door policy over the following couple of years has led to the current team, who are all based in London with the exception of one Golden horn blowing Bristolian.
Your fusion between disco, bossa-nova and spoken verse is quite refreshing! Can you talk us through the production behind your signature sound?
The first few Golden Numbers were written on a Casio keyboard, some of which we still perform to this day. So I would cite the Casio rhythm settings 'bossa-nova 2' and 'pops 1' as early influences. Then we threw an old Hammond organ into the mix and at some point decided things remained incomplete without a three-man sax section. The songwriting is very sincere, and spoken verses allow for some extra lyrical clarity at times, plus the chance to be very direct and up front with a live audience, which seems to help get people on board the Golden train when it leaves for groovetown. We all, I think without exception, love to dance, so disco and other dance-orientated forms of music have been a natural part of our sound since the beginning of time too. Refreshing audience satisfaction is of the utmost importance to The Golden Boys, and the hard, fast and relentless live show is designed for maximum impact, enjoyment and challenge.
Lyrically, you have a wonderful way of telling stories! What's your track 'City Gent' all about?
City Gent is about an unpleasant character who happens to work in the City of London. He lives for money, and although he finds his job monotonous he uses his status and riches to try and seduce a young intern who enters the firm desperate for a permanent paid position...
What kind of things influence your writing process?
Song topics vary between songs of Love, Lust and Loss, holidays in the south of France, globalisation, breaking-and-entering, supermarket romance, clubbing, odes to Kings Cross and one song about the gambling habit of one member of the band after it sadly got a little out of hand for a period, but which I can't really go into here…
Your video 'Big Time' is a kaleidoscopic treat for all... hurray! Can we expect another video anytime soon?
The Big Time video is the first instalment of a trio of singles, the remaining two of which we plan to release with accompanying videos over the coming months. True to our DIY ethic the song was produced and the video shot and edited by the band, using some tricks I picked up at art school as well as special flashes of interventionary inspiration from visionary psychedelic guru Claire 'youjustgot' Boyd. The next episode, 'Heat Of The Night' is currently in the planning stage, and will hopefully see release in the coming weeks, just in time to act as our summer Internet ambassador while we set off for Festival season… The song is about Kings Cross where most of the band live, and is also about Heat so we hope to shoot locally.
Sequins, saxophones and sweat - a dreamy combination! It would be inappropriate not to discuss your stage presence, in your opinion, what's the best thing about the colour GOLD? Where do you get your outfits from?
Gold is all-encompassing and glorious. A couple of us come from art school backgrounds and ever since the beginning the visuals of our live show have been of key importance. Early gigs included a mimed number (the backing track of which our old guitarist kept on his ipod), and a pint-buying routine, where Luke our bassist would nip to the bar mid song and grab a pre-arranged Golden tray of foaming pints, all the while goading the audience to join him in heckling the remaining members of the band… Since then the stage show has got much more intense, interactive and high-octane (and also painful!), but it is all about making a spectacular show for the audience. Glitter curtains, pretend smoke and sequined costumes are all part of the fun and sweat is an inevitable side effect of that! At the end of the day the audience are going to have the best time when they can truly enter the world and vibe of each song, so anything which helps that happen, we do. We like to take the audience on a dynamic and emotional journey live. We have had various different costume concepts along the way, beginning with 'dressing up box' Gold, then smart Golden jackets which David our guitar player had tailored for the band in India, then 'not much' for the last festival season, all the way up to the present day slick black sequined suits. We will likely reinvent yet again for the festival season this summer!
What's your favorite curry?
Luke: Chicken Ceylon
Spencer: Vindaloo
Gam: Vindaloo
David: Lamb Sagwala
Tom: The Golden Curry EP by the band The Golden Boys
Dante: Chicken Achari w/ Keema nan
Henry: Rogan Josh
Angus: Chicken Korma
Can you recommend a good song which is equally full of golden vibes?
Spandau Ballet: Gold is sheer magnificence.
What are your plans this summer?
The 'Heat Of The Night' video is the first thing on our plates. Then we are off to Latitude, Festibelly and a few other festivals, as well as shows in London and beyond to spread the Golden vibes far across the land of the lovin'!
All Images Copyright © 2014 Egle Trezzi and The Golden Boys
All Images Copyright © 2014 Tony Jupp and The Golden Boys
All Images Copyright © 2014 Alex Sebley and The Golden Boys