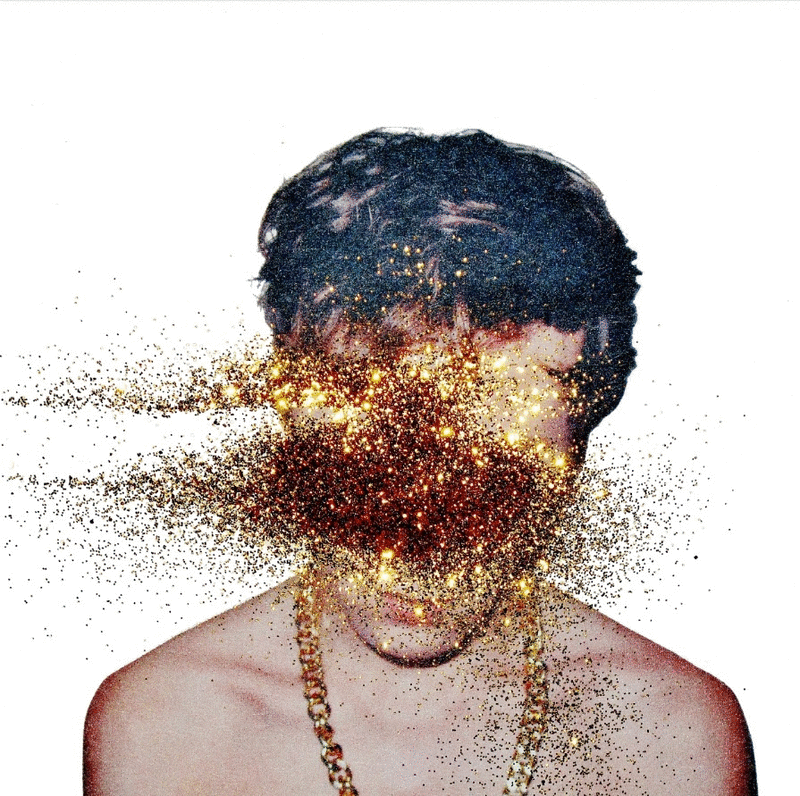 Kaleidoscopic colours, majestic landscapes and female nudes, Hot 'N' Gold magazine is in awe of the hand-painted illusions that have been crafted by American photographer Shae DeTar! We catch up with this talented lady, as she talks us through her creative background and unique approach to image making.
Hello Shae and a warm welcome! Firstly, whereabouts are you from and how have different environments informed your photographic practice?
I grew up in Pennsylvania and spent a large part of my teens and adult life in NYC. New York City is home for me. I fell in love with it when I started commuting here every week as a young teen for acting and theatre. I love the fast pace of NYC and the energy here and how people hustle to make their dreams and ambitions come to fruition. I grew up around that here, so it's a part of my makeup. I also appreciate how New Yorkers have such freedom creatively…you are encouraged to fly your freak flag here. I don't think New Yorkers care about beauty the way somewhere like L.A does. If you are unique, smart or creative…that's valued more here than beauty, I think. That's actually been very influential to who I am. I love this city more than anywhere in the world.
Hot 'N' Gold magazine loves your colourful signature aesthetic! When did you begin hand painting images?
Well thank you so much, that is so kind. I started painting on photos as a young teenager. When I picked up a camera to begin learning the craft of photography 4 years ago, I began painting on my own photos immediately.
Colour is my great muse. It excites me, the way you get that feeling when you hear a great song you want to repeat over and over…I get that way with colour. I get really stuck on certain colours sometimes and it can be hard to put a colour down…My moods sometimes drive my use of colour too. Life always ends up colouring the image.
Can you talk us through your relationship with colour?
BLUE: Van Gogh, my favorite artist
BLACK: My dog Waylon
RED: Red lips…my lipstick color of choice
WHITE: The suit I wore to my gallery opening last week ;)
GREEN: Perrier bottles
PURPLE: The magazine I dream of shooting for. Purple Magazine.
YELLOW: The Darjeeling Limited, a favorite movie.
PINK: An old friend Gala
SILVER: Silver gelatin prints make me think of my brother and artist Greg.
GOLD: Champagne
Through word association, what are the first things that come to your head when thinking about the following colours:
Your practice plays homage to the female figure! What attracts you most to the human body? Would you ever consider applying your process to male nudes in the future?
Nudity is simply the way we were born. Humans, animals, landscapes, the sea, the sky and the stars, it is all sooo beautiful. Creation, however it came about, is stunning and I'm simply choosing to photograph one small aspect of life forms on planet earth. And, yes I have thought of shooting male nudes…maybe one day.
Animals. I think there should be much more attention placed on making sure animals are not mistreated. Harsher consequences for animal cruelty and much better regulations in regards to breeding dogs and cats. I don't think it should be quite so easy to breed puppies to sell, there are way too many puppy mills and irresponsible owners of animals, it's disheartening. The way a lot of humans treat animals is disgusting and it makes me incredibly sad. They have no way to defend themselves, I just wish governments cared more and actually did something about the horrible conditions of so many animals.
Besides photography – what else are you passionate about?
In your opinion what's the best sandwich filling?
Dan Estabrooke. He's an amazing artist. He's just the coolest guy to hang with and so smart and on top of being so talented…he's also quite dapper! His work is so inspiring.
Can you recommend another contemporary artist that deserves some r.e.s.p.e.c.t?
What's a great song to listen to in the bath?
I'm working on more fine art nudes, and going to London in October to shoot some fashion editorials. I'm hoping to be working more in Europe from now on. London is big on my list right now, Paris, Italy, Amsterdam and Germany…really itching to shoot in these places and work with brands and magazines in these countries. Fingers crossed!
Finally, what are you working on at the moment?
Image Copyright © 2014 Shae deTar