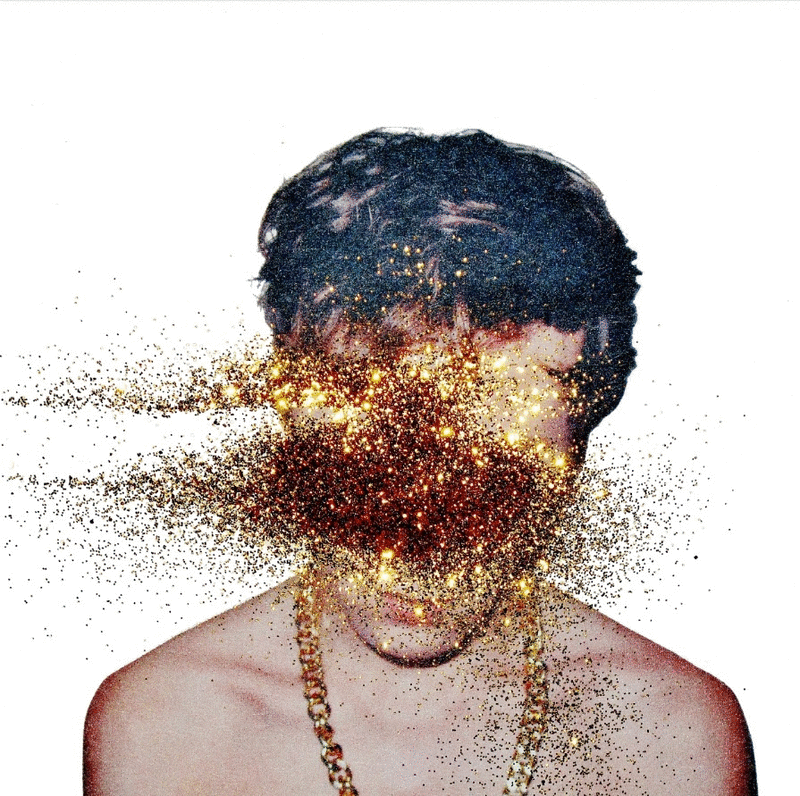 Many artists adopt a signature aesthetic, however, Sasha Kurmaz has quite an innovative approach to image-making, as he continually experiments with different medias in order to escape the constraints of authorship. Hot 'N' Gold loves the intimate nature of his work, which at times is both playful and political. We have a quick chat with Sasha about different body parts, the Internet and Ukrainian society.
Hello Sasha, Hot 'N' Gold loves the intimate nature of your work and would love to know more! So you're from Kiev - can you tell us what it's like to be a young contemporary artist in Ukraine?

To be young, it's fun, it's a wonderful experience. You have a lot of limitations in the chapels of Ukraine. In fact, Ukraine is very large and has a lot of material for work (political and cultural). I love this place, but I want to fly, but with Ukrainian passport it is not easy...

The naked body plays a key role in your work! What interests you most about the relationship between photography and the human figure?

I am interested to work with the human body. Naked body, it is like a face without a mask. I like the sincerity of my models. We absolutely trust each other. It is very important to me in my works.

All images Copyright © 2014 Sasha Kurmaz
Hot 'N' Gold is fascinated at the moment by the UVULA... it's a great word and it's quite difficult to actually see your own! Is there a particular body part you're fascinated by?

I find it difficult to talk about body parts. For example: I like the ears, I love the neck and lips, but this is not correct in relation to the body. So, I like the body language!

Ukraine perhaps has a more conservative attitude towards the expression of sexuality compared to Western Europe. To what extent is their a political significance to the nudity exposed in your images?
Ukraine is a very conservative country. We have a lot of homophobic and xenophobic people here. This is a very sensitive question. And the political aspect in the demonstration of the naked body is the highlight of my work.

All images Copyright © 2014 Sasha Kurmaz
You have quite an experimental approach to image-making having worked in various mediums such as video and collage. How has the role of the internet changed your perspective on contemporary photography?
Eksperiment it's me! For me it is very important to use new material in the work. I like to combine different media. I love when art is on the border between science and politics, feeling and technology. Photography has changed a lot with the advent of new technologies. It's incredible! The Internet has opened the door for me to the world of information. I am very pleased to share my work with the network and see what are doing others also.

All images Copyright © 2014 Sasha Kurmaz
What are your plans for 2014?

I got a scholarship and for the next 6 months I will be in Poland. I have some plans to do some work in the public space in Krakow and Katowice.

Can you recommend another contemporary artist who deserves our readers RESPECT?
Of course! You should see the work of IVARS GRAVLEJS from Riga. He's just a bomb!

Finally, what's a great song you're listening to at the moment?
All images Copyright © 2014 Sasha Kurmaz