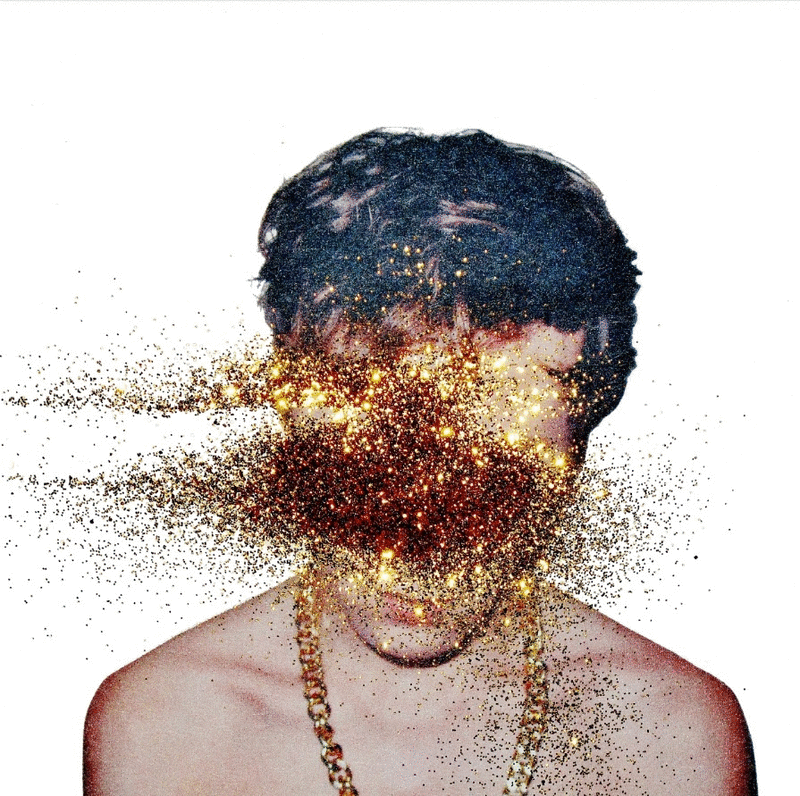 Hot 'N' Gold magazine loves the unique 'decayed' aesthetic and warm colour palette that runs throughout Sacha Burrow's photographic practice. We have a lovely chat with the Hastings based artist about her signature process, relationship with water and the concept of remembrance.
All Images Copyright © 2014 Sacha Burrows
Hello Sacha, Hot 'N' Gold magazine loves your unique aesthetic! Where in the world are your images taken from and how have different environments informed your practice?
Thank you! - All of these images were taken from my own archive spanning just the last few years! Environments largely affect my work, I'd say for this work especially, they have been one of the largest influences. The work in this series flips between images mainly taken in my hometown, Hastings or in America, as due to having an American mum, a lot of my family reside there. The environment has so much to do with the images, it has informed the subject matter which although varied, becomes part of one overall collective narrative. I think the warmth comes greatly from the colour palette used but again because of the environments that often include the sea. They appear to have a retro look to them due to the process used and I enjoy the way mixed with the subject matter, they aren't immediately placed to a specific time or place.
Can you talk us through the concept?
Fundamentally the work looks at the creative process of an image and its relation to art in photography. The water damage builds a connection between what is real and what is visualised, whilst exploring my own relationship with photography, the subjects enclosed, and my social environment. The work questions photography's connection to remembrance, with the fragmentation and decomposition of the images connoting memory's frustrating disposition. Whilst heavily involved with this work, I became interested in photography's fragile condition and its often wrongly interpreted state when it comes to being used as a tool for remembrance. The physical reality of photography is that it can not last for ever, the inevitable signs of ageing and decay being sped up by my process of water damage.
What kind of things attract you to work with our natural element H2O?
As a subject mater, water has always been something I've enjoyed photographing, even if sometimes just for the colour! In this work though it's perhaps the feeling of freedom and youth water so eloquently implies.The process attracted me for different reasons, at first it was largely the aesthetic properties of using water that attracted me, enjoying the patterns and colours of the dyes running however it then became also about employing chance and conveying memory's limitations. Employing a chemical reaction of inks and water, the images somewhat relied on chance as the process was uncontrollable past instigating the process and I enjoyed this new sense of risk and it's often surprising outcomes. The damage seeks to express photography's own mortality and attempts to act as a metaphor for its power in altering and eroding memories. Furthermore the damage challenges the surface of the photographic print, expanding on its limitations creating unique, unusual images that have been formed by water seeping the ink into and out of the original image. The water damage acted as a catalyst for exploring my own relationship with photography and its heavy influence on remembrance.
Richard Misrach, Ryan McGinley, Alec Soth, Daniel Gustav Cramer, William Eggleston, Masao Yamamoto, Gerhard Richter, Eric Rondepierre, Massimo Vitali to name a few! Favourite book to read alongside this work, Ghost Image by Herve Guibert- So beautiful!
Who are some of your favourite artists?
Finally, what's a great song to listen to on the beach?