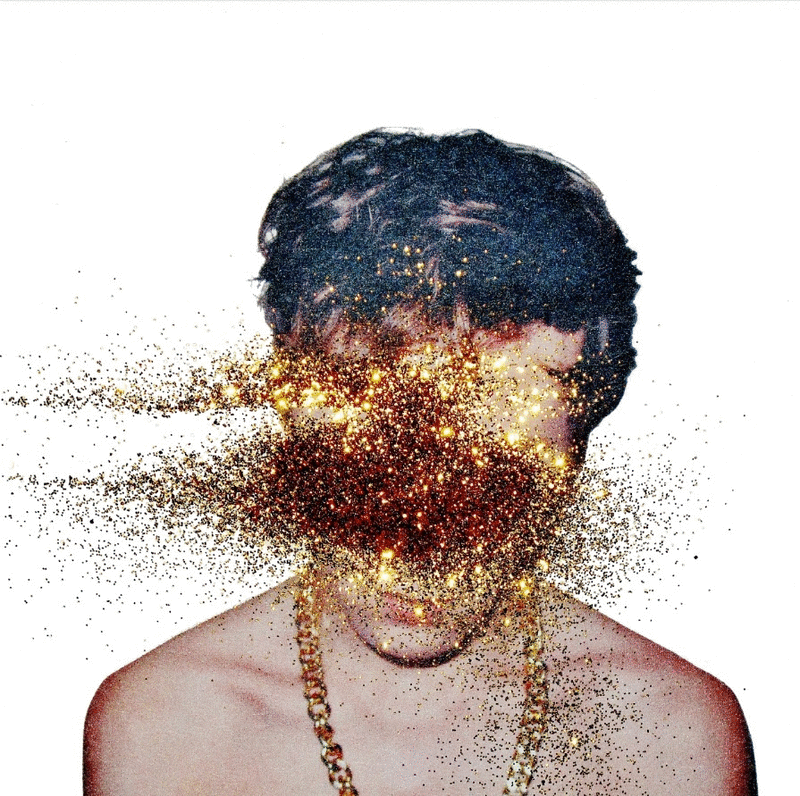 Hello Preeti! Can you tell us a bit about your background? How long have you been exploring photography?
Bristol based artist, Preeti Moon Roka, not only has a beautiful name but an equally beautiful approach to image-making! Hot 'N' Gold is delighted to have a chat with her, as we find out more about her relationship with analogue photography, Nepalease culture and her fixation with white chiffron fabric.

My origin is Nepalese but I was born in Saudi Arabia and lived there until I was six. Since then I have lived in various places like Delhi, Kathmandu and Darjeeling. I have been in England for about ten years now. I always did Art at secondary school and really enjoyed it but Photography was something I just had a strong inclination to do. I had an amazing teacher called Bill who made me think about image making in so many ways that blew my mind at the time. I learned a lot in those two years and my love for analogue photography grew from working away in the dark rooms.

Your black and white series 'Waver' is visually quite stunning! What's it all about?

My ideas seem to keep evolving and at times into something quite unexpected. I like the idea of journeys and transformation; this has always been at the heart of my work and life. But more so acting intuitively in my practice is the only way I know to be. 'In all that I do, there really is the necessity of the human body, so that it expresses itself or is revealed in a first (primary) experience." This statement by Lygia Clark really resonates with me as it pretty much summed up what I've always strived to achieve in my work. To sum up loosely 'Wavers' and 'Acts' were part of the same project, which very much became an inquiry into the body through performance. The idea of the body as an anchor stabilized and destabilized is a very fascinating concept to me. One of my main sources of inspiration at the time was actually my yoga practice and I learnt a lot about the mind and body connection and is something that I continue to have a strong interest in.
The use of white chiffon material is a reoccurring image throughout your practice. It touches upon sculpture, the abstract, performance and to some extent fashion. What does it symbolize for you? Or should its interpretation be left deliberately ambiguous?

Yes, the use of fabric is an incredibly paramount aspect of the work. Its meaning and significance has been quite a transformative one. In the last couple of years in my work its taken on different meanings and visual codes. I see it as a performative tool, a second skin but it has a life of its own. Yes of course, I deliberately work within the frames of obscurity so that not too much is given away. I want the viewer to work harder to see what's going on. There are more questions than answers. There's too much going on in the world these days and we live such a fast paced life, in cities especially. I want people to slow down which is why this state of ambiguity is needed.

You've also made a beautiful series entitled 'Diaspora' which is a combination of family snapshots and a documentary images of Nepal's urban and rural landscapes. What does the term 'Diaspora' mean and how does it relate to your work?

With the creation of Diaspora my intention was to convey an intimate space that marks a journey taken as a result of the shift in my cultural identity from the east to the west over the many years. In so many ways this book evokes personal nostalgia of what my life once was but the idea of memory is very much a secondary aspect within this book. Much of my first experiences in England were fraught with inner conflict and confusion, trying to reconcile the different identities that I held but the idea of this book is not to challenge issues of disjointed identity but become more accepting towards them. Changes we experience throughout the course of our lives can only bring growth and understanding of our own nature and where we stand through acceptance. And it is through acceptance we bring ourselves back to the present. This book is a celebration of what once was but equally what has made me today.
A selection of images from the book 'Disapora' Copyright © 2014 by Preeti Moon Roka
Can you tell our readers three interesting facts about Nepal that they wont know already?

People greet each other holding their palms together and bowing down and saying 'Namaste' or 'Namaskar' which means the light in me greet the light in you. In June 2001 the royal family were massacred allegedly by the country's crown prince Dipendra. There is still a lot of mystery and conspiracy surrounding that unfortunate event that really affected the Nepalese people as they were loved by so many and lastly its not uncommon to see cows wandering around or chilling in the middle of a busy city road!
What's your relationship with film as opposed to digital? Are there any particular cameras you enjoy working with the most?

I would choose film any day and for so many reasons! Not that I am opposed to digital at all, it's just a personal preference. The beauty of living in todays world is that we have so much choice! I like the element of mystery that surrounds working with film... its unpredictable. I like being limited to a certain amount of frames because it forces you to really think about how you compose your images and why. It slows you down. I think the nature of digital is so fast paced, I find it overwhelming. I always seem to come back with more images than I know what to do with! Film is just wonderful to work with. In the last couple of years I have started to use Mamiya RB67 in my practice. It's a beautiful camera!
Who are some of your favorite artists?

I have a terrible memory! But some of my ultimate favorites are Bill Viola, Ana Mendieta, Francesca Woodman, Rebecca Horn, Francis Bacon, Robert Irwin and Lygia Clark.
Finally, what kind of things are you eager to explore with your work in the future?

In the future, I would like to work on a sound project based in Nepal. In the meantime though I have just moved to Bristol and I love it! There's so much scope for creativity here and lots of very intersting collaborative projects to get involved with.
From the series 'Waver' Copyright © 2014 by Preeti Moon Roka
From the series 'Waver' Copyright © 2014 by Preeti Moon Roka