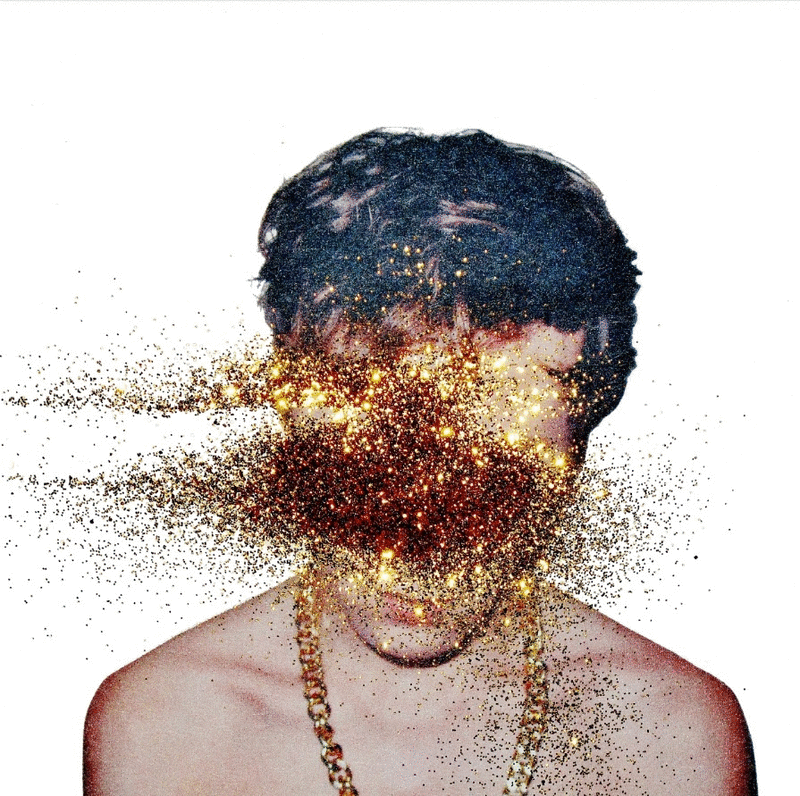 Visually poetic and full of sensuality, the work of artist, curator and historian - Predrag Pajdic - explores the concept of beauty through both photography and performance. Hot 'N' Gold catches up with him to discuss natural structures, secret gardens and shamanic rituals...
Hello Predrag! What kind of things influence your creative process?
Everything that makes me think or react but most of all beauty... The beauty of plants, trees, flowers, people, snakes and butterflies, just to name a few. There is beauty in everything, absolutely everything and this is where I focus on and feed my mind. Yet there is architecture, science, classical ballet, movement, performance art, music, written and spoken words, light and dark, day and night, seasons, oceans and mountains, stars, planets, forests, deserts, dreams, magic, philosophy... And the list goes on and on... Everything else is only reacting and recreating in my own visual language that which took my attention in the first place.
Hot 'N' Gold loves the art direction in your latest series 'Le Jardin Secret' can you talk us through its narrative?

The work came out during a short stay in Normandy, France in November of 2013. I had the pleasure of staying in a magnificent 16th century cloister with two of my dear friends. The grounds of this magical place were rich in blooming hydrangea bushes, something this part of Normandy is famous for. During an evening - in a dusty bookshelf - I found a beautifully illustrated book entitled 'Le Jardin Secret'. The following day with the help of my friends I recreated the visions that so strongly represented themselves the previous night in my dreams.
Be daring, be different, be impractical, be anything that will assert integrity of purpose and imaginative vision against the play-it-safers, the creatures of the commonplace, the slaves of the ordinary."

[Cecil Beaton 1904 – 1980]

What does the concept of beauty mean to you personally?
For me real beauty is that which has a power to leave you breathless, grasping for air. And the creation of beauty is nothing less but Art. And for me that is worth living for!
Do you have a favorite photographic quote?

Perhaps the work Fallen From Grace Risen From Man - it represents a significant shift in my recent work, through which I moved from a single two dimensional image to more complex concepts where a photographic image represents mainly a starting point of an idea which seeks additional creative representation such as performance in this case. This work also moved my attention from physical reality to exploration of shamanic realms in focus on inner universe, feelings, awareness, awakening, consciousness and understanding of reality through rituals and ceremonies of native tribes such as those of Amazonia and other parts of the Americas. It is my challenge now to create works that respond to such explorations and experiences.

Throughout your journey as an artsit, what body of work do you feel most proud?
You're also quite creative with language! Can you recommend a poem to inspire our readers?

I would like to share a poem 'Untitled Note' by one of my dearest friends and spectacularly talented JL Nash.

Untitled Note

There is no title to this page
and you have no name to be spoken
there has been no food shared
no lips kissed
no drinks spilled in favour of
secrets
no songs no poetry no gifts
and although I am not the only one
who refuses to make comparisons
between what has not occurred
and what cannot be acknowledged
there is still no title to this page
and you have no name to be spoken
and in some other dimension
this time has already slipped
in between pages of a book
for discovery
because someone will recognise
the emptiness and in that
solace of space
there will still be no title nor name
and a thousand stars will have exploded
in galaxies unseen and if I did decide to give this to you
then you might have to exist

What excites you most about 2014?

Perhaps the idea of moving to Brazil and have a chance to explore new grounds and territories. And the launch of my first 2 music videos from the forthcoming album Pineal by Othon in May 2014, which took 6 months in making.

All images Copyright © 2014 Predrag Pajdic