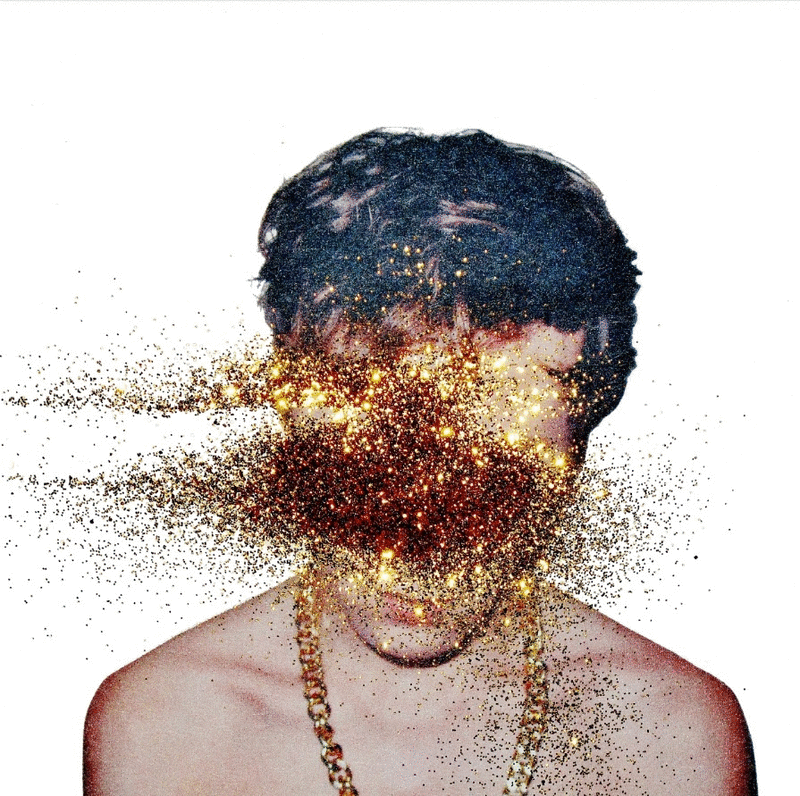 Hello and thank you so much for logging onto Hot 'N' Gold and for all your lovely support so far. In this month's issue, I would like to bring your attention to the fantastical world of Pip & Pop! The Australian artist behind the pseudonym, Tanya Schultz, creates site-specific installations from colourful sugar, glitter and miniature figurines – which is a perfect recipe for a delicious visual treat in my book! I love it when art allows you to switch off from the mundane of the everyday in favour for something more awe-inspiring. These images, courtesy of NN Contemporary Art, document Pip and Pop's recent show in their gallery based in Northampton, which I highly recommend visiting if you are in the area, as their programme is a bit dreamy and sometimes it's nice to step away from the hustle and bustle of London and explore some of the other gems the UK has to offer. However, after letting myself get lost in all these immersive 'sugarscapes' it has reminded me that I should probably book a dental check-up… hurray? #BackToLife #BackToReality Calum Cochrane x
Image copyright © 2014 NN Contemporary Art Northampton. Pip & Pop (Epicentre of the Northampton Multiverse) NN & Joe Brown
Image copyright © 2014 NN Contemporary Art Northampton. Pip & Pop (Epicentre of the Northampton Multiverse) NN & Joe Brown
Hot 'N' Gold magazine has fallen in love with your vividly delicious installations! What kind of things influence your creative process?
Aw thanks. I really love stories about paradise and imaginary worlds, and especially stories about lands made entirely of food. It's a kind of fantasy found in many cultures throughout history. There is the French mythological Land of Cockaigne, a place where sugar rains from the sky and the streets are paved with pastries, or Big Rock Candy mountain, a hobos idea of paradise, or Willy Wonka's chocolate factory. I'm fascinated by the idea of a paradise where you could have everything that you possibly desire and more. I also love stories from the places I visit. If I'm creating an installation in another country I always read folk tales and children's stories from that place. I'm interested in imagined worlds, places that only exist in stories or in our imagination. But I also find travelling super inspirational - going to new places, discovering traditional crafts, flea-markets, visual details, new people and their stories.
What attracts you to work with sugar as a creative medium?
It's a beautiful material - sparkly, and you can colour it, and I think people can sense its sweetness even if they don't know it's actually sugar. It has a visceral quality, you can almost taste it. It also holds this empty promise. Something that is so appealing and sweet but completely devoid of nutrition or lasting satisfaction.
What's the story behind your pseudonym 'Pip and Pop' ?
Pip and Pop started as a collaboration with another Australian artist Nicole Andrijevic in 2007. We used to spend a lot of time in the studio, sitting on the floor and making stuff. It was a very playful process and we gave ourselves nicknames Pip & Pop . Somehow it just stuck. About 3 years ago Nicole decided to pursue a different direction. Most of the works I've made since have been created with the help of other people - either my amazing partner Chad, lovely assistants, volunteers or more formal collaborations with other artists. So the name Pip & Pop still seems to fit this idea of a playful communal process.
Can you talk us through your relationship with colour?
I've always been interested in colour relationships - how colours react next to each other. My work seems to have gotten more and more intensely colourful over time- vibrant and fluorescent colours that are quite psychedelic. Sometimes I step back and think..oh dear, what have I done!? So much colour it could make you fall over.
Milk bottles and peppermint freddo frogs.
What were you favorite childhood sweets?
Hot N Gold magazine would love some good recommendations! In your opinion, what other contemporary artists deserve our readers R.E.S.P.E.C.T? What's a great song your listening to at the moment? And can you suggest somewhere in the world we need to visit?
I have so many favourite artists! Friends who are also amazing artists.. Yuko Kanatani, Nobuhiro Shimura, Amy Joy Watson, Rebecca Baumann, All time favourites...Polly Apfelbaum, Lily Van Der Stokker, Ryoko Aoki, Teppei Kanneuji, Recent art crushes...Louise Zhang, Sarah Crowest, Misaki Kawai

Tokyo. It is my most favourite place to visit - it blows my mind every time. Around every corner there is a new surprise. I find a lot of great materials and inspiration there, as well as some of my most favourite people, art, craft and food. I also really like Taipei and Hong kong - both are crazy and colourful.
I'm just about to leave for a show in Amsterdam at Mediamatic - a one week work-in-progress show (June 30 - July 6), then part of a great show Very Fun Park in Taipei (July - September), and a couple of other projects in LA and Sydney. I also have a plan to spend some time in my studio this year! I am super lucky to be offered so many amazing shows, that I often don't get much time to just muck around in the studio. I've put aside a few months just for playing and experimenting. I can't wait!
Finally, what are you plans for the rest of 2014?
VISIT NN CONTEMPORARY ART NORTHHAMPTON