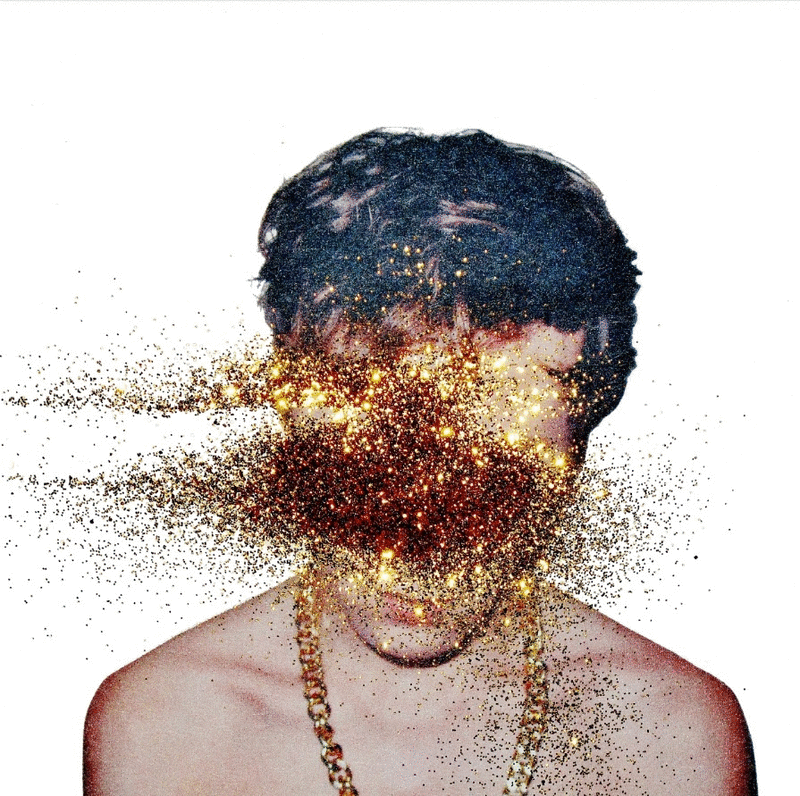 Hello Olaf, Hot 'N' Gold has fallen in love with your colorful and imaginative illustrations! How would you describe your signature aesethetic?

I decompose the borders between authenticity and thought, South American folklore, mythology, religion, history, and geography. More than anything else my work explores the opposition between imagination and reality in the context of western cultures.
'Strange Flowers', is a hypnotic tangle of botanical forms and colour. Rendered in acrylic on wood panels,I use distressed and exquisitely fine mark-making to create a rich surface patina. Woven into the fabric of the work the image of the flower is used as a seductive yet contradictory metaphor for fertility, poison, growth and decay.Flowers are such symbolic elements for me. I sometimes try to paint a "real" flower, but most of them are just self created. The flower can be such a strong symbol for birth and death, for beauty and poison and the diversity of the nature. I try to combine them with animals and insects and thorns and water: a whole circle of life!
Being big floral enthusiasts, we're particularly fond of your series Strange Flowers (2013) and Flowerhead (2010) What attracts you to natural structures?
All Images Copyright © 2014 Olaf Hajek
How have different environments around the world influenced your practice?
I was always inspired and touched by the imperfection of beauty and the power of simplicity. That's why I love so much African and South American folk art and Indian miniatures. Whenever I was in New York my first thing to do was to go to the American Folk Art Museum.
Is there a color you emotionally connect with the most?

I love a special kind of a light but "dirty" turquoise, which symbolizes a lot of desire
What excites you most about 2014?
I believe that 2014 will be a year of exciting changes! I believe in creativity and inspiration....I will travel and work hard on my career and my artistic advancement.
Finally, if could pick a song to complement your work what would it be?

One paintings has the name "Cry me a river" ...a great song but also a mysterious title!
Viewing the work of Berlin artist, Olaf Hajek, is a great way to detach from the mundane of the everyday. His use of magic realism, vivid colour and West African and Latin American influences create a blurred perspective between fantasy and reality. Hot 'N' Gold has a chat with him about botanical forms, folklore and his connection to turquoise.