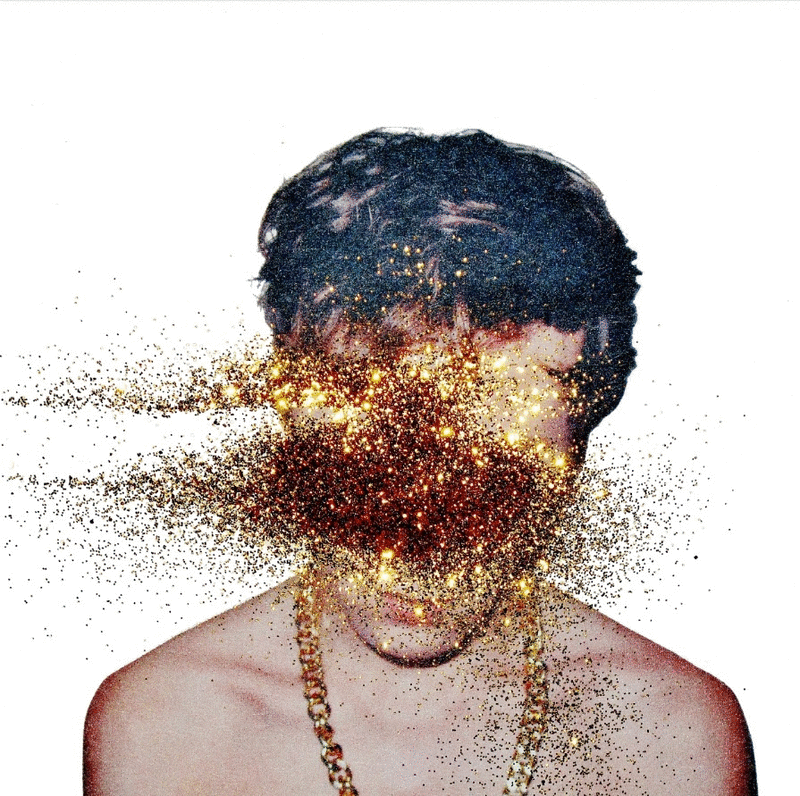 Colourful, evocative and a conceptual treat for all - the installation work of Nigel Nolan is a Hot 'N' Gold favourite! The multidisciplinary approach in his latest project 'Argentine Boys for Sale' creates an interesting discussion between art and reality, as he uses online exchange to explore the relationship between narrative and audience interactivity. We have a lovely chat about the work which can be downloaded at the link below...
Hello Nigel! Hot 'N' Gold magazine is intrigued by the interactivity in your colorful and evocative PDF project 'Argentine Boys for Sale' and would love to know more! What initially inspired you to begin this project?
JOEL, one of the subjects in Argentine Boys for Sale inspired me to begin the project. I had sold a painting of him and used the money to pay for the oral surgery that gave him a new smile. I let the buyer know afterwards. It brought a new meaning to the purchased painting.
Interactivity and online exchange play key roles within the work! Can you talk us through the concept?
Viewers were invited to sponsor the "boys" by buying images of them. I shared the profits from the work with each subject, and in return DANIEL, FeD, JOEL, OMAR, and SEB contacted the buyers to detail how the money was spent. The interactivity and online exchanges with DANIEL, FeD, JOEL, OMAR and SEB made the patron a participant in the project and created a deeper connection with the guys and the work. The exchanges also brought the project into the space where art meets daily life and I became increasingly interested in that space.
What attracted you to present the work as a digital download?
Accessibility was my main concern. The girth of the project is also an issue (being 500 pages) but I hope to publish a hardcopy one day.
To what extent did Argentine Boys For Sale ever feel exploitative?
Argentine Boys for Sale feels sufficiently exploitative.
What was your most memorable experience throughout the project? Is there anything that you learned about yourself as an artist within the process?
The first question is difficult for me to answer right now. I have just finished packing up my studio and home in Buenos Aires after 5 years living here. I will be leaving on a plane this evening and will not return for a very long time. The project and my life were so intertwined that it feels like it is only ending now. This current experience is all I am able to think about. I learned that if you do not set a limit, the limit will find you.
In your opinion, what's the best thing about Buenos Aires? And can you tell us an interesting fact about the capital of Argentina our readers might not know already?
The people are the best thing about Buenos Aires. You may not know that the majority of subway cars are covered with graffiti. The aesthetic and energy resemble a New York City that is only a fantasy for people born in the eighties.
SEB spent the night was made in my home in Buenos Aires. He would use that room when he spent the night. I continue to do installations in domestic settings. I enjoy the work interacting with daily activities and the installations live a lot longer in a domestic space rather than in a commercial gallery. I will be in London in August for a show, we should talk.
From just an interior perspective, Hot 'N' Gold magazine is particularly fond of the art-direction in 'Seb Spent The Night'. Do you have any future plans to create more "domestic" installation art? a.k.a please come to the UK and paint my bedroom walls!
Ann Liv Young is making a lot of interesting work.
Who are some of your favorite contemporary artists at the moment?
I would like to dedicate this song to DANIEL, FeD, JOEL, OMAR and SEB.
Finally, can you recommend our readers a great song you're listening to?
The taxi is arriving in an hour to take me to the airport. I must go.
DOWNLOAD THIS PROJECT AT:
All Images Copyright © 2014 Nigel Nolan
argentine boys for sale is a 500 page graphic account by Nigel Nolan with a 20 minute soundtrack by Xiu Xiu. It invites viewers to participate in the lives of the artist and his subjects. Through text, music, photography, and painting, the digital project offers intimate portraits of DANIEL, FeD, JOEL, NIGEL, OMAR and SEB.
the argentine boys for sale document is best viewed at 125%, scrolling down (rather than clicking through), one page at a time. It takes approximately 90 minutes to view.