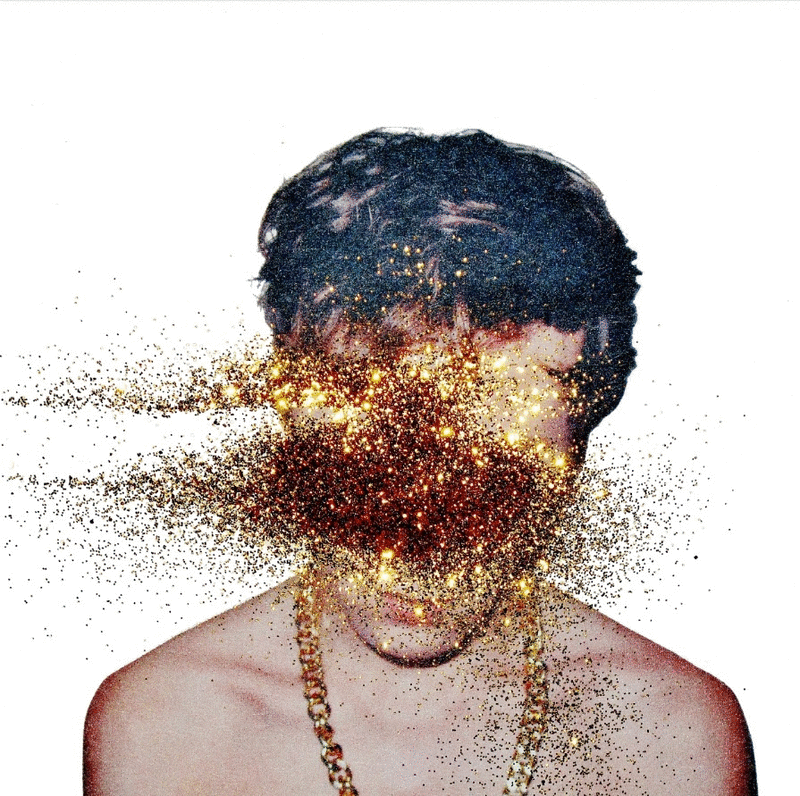 Hot 'N' Gold is a little bit in love with the calming sounds of chillwave producer N U A G E S! We catch up with him to discuss his latest tracks, melancholy and shoe-gaze influences...

Hello N U A G E S! There is something about your sound that is very soothing and almost therapeutic at times - so on that alone, we applaud you! So, when did you start making music?

Thank you very much! Nuages is a project I started in October 2012, basically the outcome of installing some production software and experimenting with a few different ideas. Music has always been a big thing for me, both in terms of listening to and discovering new bands, as well as playing both the guitar and drums.
Hot 'N' Gold is particularly fond of your tracks 'Moments' and 'Wait' can you talk us through the production behind each track?
Thanks, that's good to hear! The majority of my tracks start out with a core sample which gets looped, and then I add multiple layers to build up a bit of a structure. 'Moments' started out with that overdriven gritty bassy sound to which I constructed a simple beat over. I originally intended to add very minimal vocal samples to add some melody to it, but I stumbled upon this R&B acapella track which seemed to work nicely with the track. It was then a case of adding percussion to fill the gaps, and a simple melody which is sort of hidden amongst the bass. I tend to try and learn a new production technique in between releases and then try and use it in the next track, so this was my first experimentation with side-chain compression (although I may have overdone it a bit…) 'Wait' followed a similar method – the core being that guitar sample which I came across online somewhere. It was then a case of adding some bass and percussion, and the vocal samples which you hear throughout. This was actually one of the quickest tracks i made - i think i may have finished it over a weekend, and it originally had a much more upbeat hip-hop feel to it, but as you can probably tell most of my tracks end up sounding quite melancholic.
Most of the vocals I use come from bootleg acapellas of R&B and pop songs I find, as well as from random samples I stumble across online. I try not to overuse vocals but they're so useful in forming a hook in a track which is one of the hardest parts of production for me. I love the way artists like Burial use vocal samples more as another instrument as opposed to actually trying to say something through the lyrics, sometimes vocals which have no decipherable meaning can still add a lot of feeling to a track. On one of the tracks ('Faded') I worked with a vocalist named Bijou who provided an amazing vocal track she wrote for me to work with. Bijou is an Icelandic singer based in Canada, definitely worth her checking out.
What other artists have influenced your production?
I'd say my biggest influences is probably Shlohmo. 'Bad Vibes' is one of my favourite albums, and I love the whole bedroom element of his production and all the field recordings as well as his ability to create such deep emotion in his music. I like music which has subtle imperfections and a generally more organic feel as to overly produced music which I feel loses a lot of personality. I listen to a lot of other electronic artists as well who all have a big influence on my production and sound (Shigeto, Teebs, Flying Lotus, Burial, Lapalux) but also a lot of shoegaze, post-punk, and neo-classical artists who also have a big influence on my music.
Hot 'N' Gold can definitely detect the shoegaze influence within your sounds, which in our books is always a good thing! This is particularly evident in your latest track Beside You! What are your plans for 2014?
A lot of artists I love are touring this year which excites me massively. In terms of Nuages I'm looking to start incorporating more home recording elements into my music instead of relying mainly on samples, as well as hopefully working with more vocalists. Maybe release an EP?
Hurray - we're excited! Finally, can you recommend some good tracks you've been enjoying at the moment?


Melancholic - that's the word I was looking for! There are some really nice samples in your tracks. How do you go about working with vocals?
Image Copyright © 2014 N U A G E S