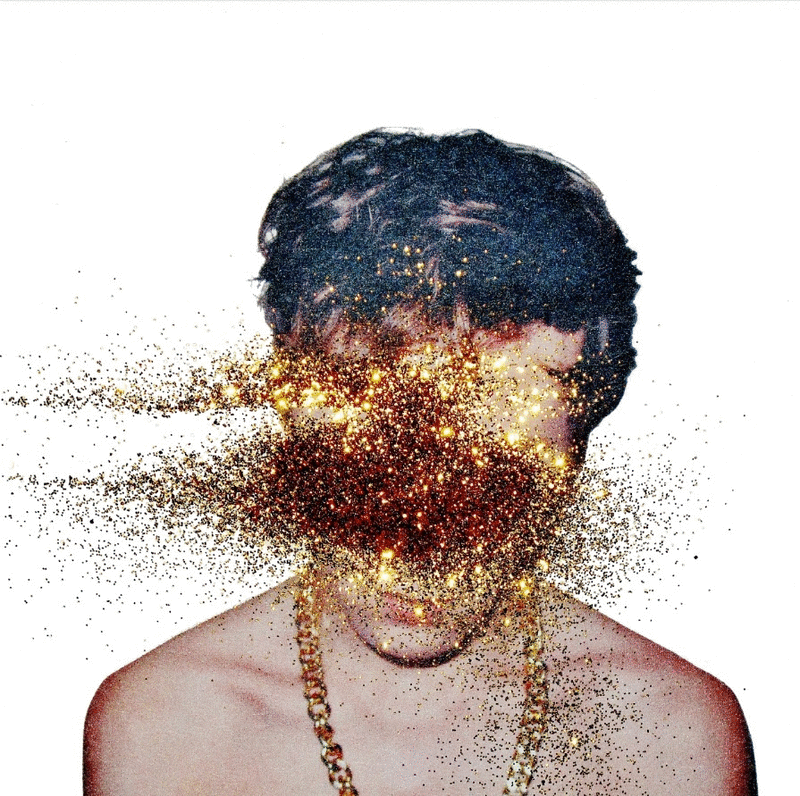 Oo maybe Heather. Little shrub growing wild and free!
'Flower Pot Head' and 'Thoughtful Dandelion' demonstrate a beautiful relationship between the human anatomy and floral forms. If you could be a seed in another life and grow into a plant or flower – what would your floral fantasy be?
Yes, hurray! This series started because I just wanted to paint for myself with no pressure on a narrative or anything. They are playful images taken from dreams and love of colour.
These recent illustrations are part of a larger body of new work from you – hurray! What are you exploring at the moment with your latest images?
The fabric collage was an experiment with natural dyes and bringing the beauty of nature in to my work. I was interested in the process of finding the natural colours and creating something from them.
You've also experimented a lot with fabric collage! Can you talk us through this project?
The work of Bristol based illustrator, Monica Wilkinson, reveals the wondrous nature of day dreaming. Inspired by the moon, surrealism and fantastical narratives – Hot 'N' Gold magazine has a quick chat with this lovely lady about her latest body of work, simple pleasures and floral fantasises.
Those characters were actually drawings from that childish love of finding images in the clouds! I have developed them and am writing some short poems to go with them.
Hello! I am from Norfolk, studied illustration at the Arts University Bournemouth. My dad is a painter and so I got a lot of inspiration from him growing up.
Hello Monica! Whereabouts are you from? Can you tell us a little a bit about your background in illustration?
Hot 'N' Gold magazine absolutely loves your vibrant and surreal approach to drawing! What kind of things influence your practice?
Wow thanks! I am inspired by people, weird and wonderful characters and colour.
Your early illustrations are full of intriguing characters! How do you go about working with narrative and text?
What's a good song to listen to whilst drawing?
Caribou- I cant do without you; it fills me with happiness; reminds me of dancing with some of the best people! I really like Guts at the moment and always Joni Mitchell!
Walking in the sun or really early in the morning, sitting in coffee shops, being with the people I love, my walk to work by the river, dancing to a really good song...
In your opinion, what are some of life's simplest pleasures?
What's your relationship with the Moon?
That the moon is great. It is a reminder that we are all connected and we are a tiny part of something huge.
Finally, can you recommend another contemporary illustrator that deserves some R.E.S.P.E.C.T?
Marianna Madriz- She is a wonderful illustrator!
All images Copyright © 2014 Monica Wilkinson