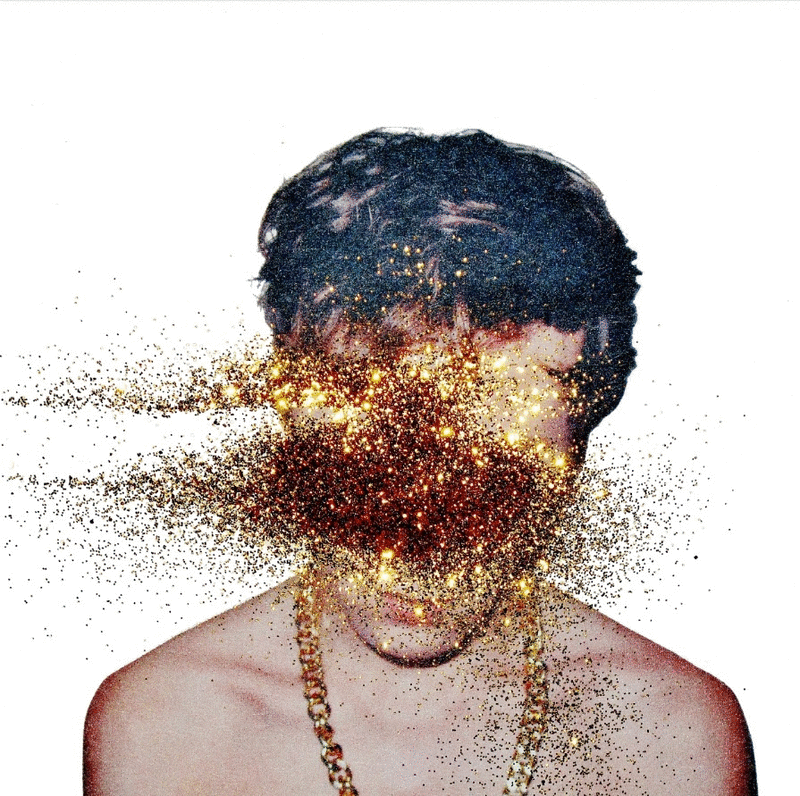 I like to describe it as psychedelic cave pop: an electric blend of a range of genres… from italo disco to dirty bass, from punk to dream pop styles. Drugmoney and I like to keep our sound fresh so it is forever changing and evolving.
Outfit made by 5Toy at Hayatochri. Image Copyright © 2014 by Hitomi Soeda
Hot 'N' Gold has been following the worldwide adventures of Brisbane-born performer, Gaffy Gaffiero - a.k.a the Queen of Colour - for several years now! We pick her kaleidoscopic brains over her latest projects, as well as getting an exclusive A to Z behind the cosmic force that is MC Gaff-E!
AVANT GARDE
BEAST
COSMIC
DISCO
EGYPTIAN STYLES
FORBIDDEN ZONE
GHERKINS
HOLOGRAPHIC
ITALO DISCO
JACK SMITH
KEN DONE
LOVE
MOUSTACHE
NEON
ORIGINAL
PERU
QUEER
RAW
SHAPES
TECHNI-COLOUR
ULTIMATE WARLORD
VEGETARIAN
WEIRD& WONDERFUL
XANADU
YERP
ZIGGY STARDUST

Orange beaded masterpiece by Garter from Kitakore. Copyright © 2014 Image by Aleksandar Dragicevic
Hot 'N' Gold is loving your latest lyrics in Feline Rising! What's the overall message?
Felines Rising is in reference to my strong beautiful talented feline sistas located all over the world and their special powers. I love connecting with other girls who are doing their own thing creatively on a colourful scale. We just all get each other and are inspired by one another on a daily basis thanks to the internet. I hope the song inspires other felines to believe in themselves and come join and rise with us.
What colorful adventures are you most excited about in 2014?
The highlights (at the moment) are: putting together a fresh show with super twin duo My Bad Sister for a festival we are headlining in Lille at the end of March… publishing a picture book with Thomas Bullock on his label Save The Day… performing at the NYC Downlow at Glastonbury... doing a mini-tour in America pre-Burning Man… I'm also planning on heading to Peru and Mexico later in the year with my Mega O Mega partner Ylva Falk to find more colourful cosmic princess outfits and to film videos… I feel like 2014 is going to be the best year yet. I can't wait to really get into it!
HOT 'N' GOLD'S TOP THREE
MC GAFF-E VIDEOS!
MC Gaff-E Logo Copyright © 2014 Designed by Nathan French
Hello Gaffy! How would you describe your signature sound?