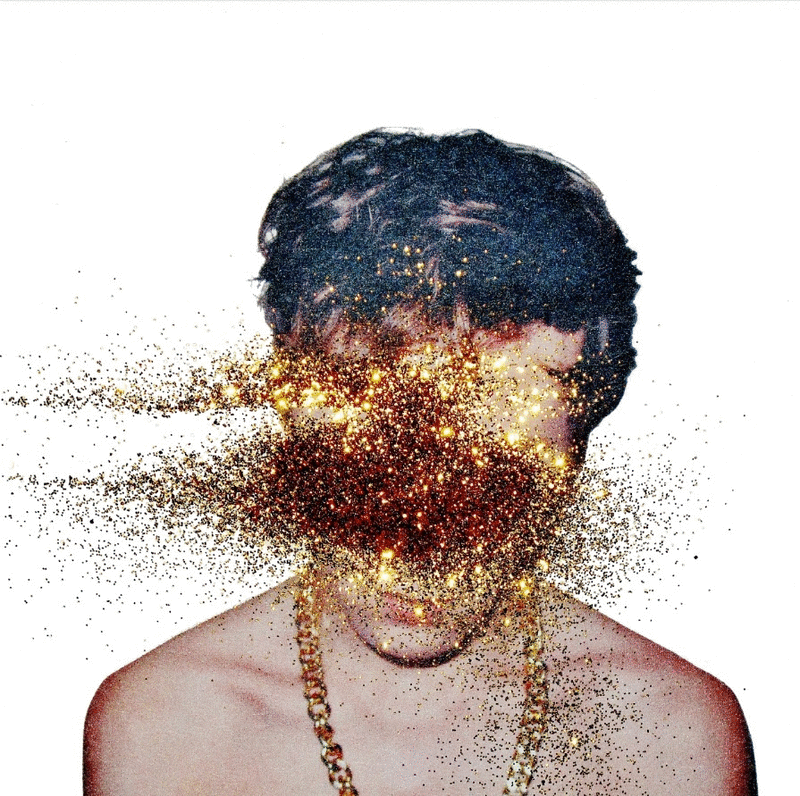 Swedish landscapes, scanners and self-portaits, Hot 'N' Gold magazine is delighted to chat with French photographer, Margot Wallard! We pick the artist's brain over her ongoing series 'Natten' the psychology behind travelling and her photographic workshop in Paris - Atelier Smedsby.
All Images Copyright © 2014 Margot Wallard
When I started photography at the age of 16, I was not living yet in Paris but in the suburb. At this time I photographed mythical places and very "Classical" of this city like the Père Lachaise, The Jardin du Luxembourg, The Metro, the Quai de Seine etc… Then when I moved to Paris at the age of 19, I started to photograph my environment, my friends, the techno parties and the number of squats where I had experiences. I photographed a form of freedom that I discovered after I left the nest. Paris is a city that fascinates me and that I love deeply, not only for her beauty but above all for its activities and the influence of its diversity.
Hello Margot - so you are originally from Paris and began making images at the age of 16! What were some of your favorite things to photograph in the French capital?
I am not a fan of photographers who only do street photography. However I do love the street photography you can find in the works of Daido Moriyama, Philipp Lorca di Corcia, Morten Andersen, Anders Petersen, Dolores Marat or Boris Mikhaelov… among others!
Hot 'N' Gold magazine loves your latest series 'Natten' - what initially attracted you to photograph the Swedish landscape? Can you talk us through the narrative behind the ongoing work?
I moved in the Swedish countryside in 2011. At that moment, I was in the middle of a project about the relation between my brother and his partner, both living behind closed doors with the alcohol addiction. I was obsessed by this project and I had no desire at all to photograph my new environment. I was concentrated on my brother, who I saw every two months in Paris. The rest of the time, I just tried to find a life rhythm in Sweden. Then my brother and his partner both died. After that I went much less frequently to Paris. I concretized my project with the pictures I took of them in a book, published by Journal "My brother Guillaume and Sonia".
After that, I needed to return the camera on me. I had to photograph something else; I had to finally conquer my new space that I looked by far while my spirit was still in Paris with my brother. This new project "Natten" became vital in order for me to be able to move on. It was a way to fight the sadness but also look the death straight in the eye. I found in this nature the space and the tranquility to express my questioning about what I recently had experience.
Are there any street photographers you really admire that you feel are under-rated in contemporary art?
From the series 'Natten' © 2014 Margot Wallard
With "Natten" I wanted to open up for new ways to photograph. I experiment with a lot of different techniques. The scanner opens a door in my creativity. I found the result fascinating because indeed it sublimed the element and provided me with new emotions. I had the impression to go in the matter, to explore it and I enjoyed it a lot.
Aesthetically, there is a really nice contrast between nature and technology that touches upon ideas surrounding the 'sublime.' What do you enjoy most about using different photographic processes?
I traveled a lot in Asia and what has attracted me the most there is the major international cities like Bangkok, Hong Kong, Kuala Lumpur, Singapore, Shanghai… Their out-of-proportion and ant-hill aspect. A few years ago, I also crossed the United-States by car and this country completely thrilled me. The spaces, people, you find everything in United-States. This country is just amazing and almost impossible to describe...
In your previous work, the psychology of traveling has played a key role! Where are some of your favorite places you have visited over the years?
At the beginning I thought it was necessary to actually travel somewhere to photograph. Then I realized that what I photographed while traveling was what I already had inside me. And that is also the subject matter of 'No Name No City'. All the images in that project where done during my travels around the world but exactly where the images where made is not important to know. My relation to the other, my desires or my loneliness is the same wherever I find my self.
People often rely on the "need" to travel as a method of escapism - can you talk us through your own experiences in reference to your series 'No Name No City'?
From the series 'No Name No City' Copyright © 2014 Margot Wallard
"Foreign Affair " was decided in a very impulsive way. We were in the middle of a passion and we wanted to express this in images. Working with ones partner is already a challenge in itself! But it's very enriching. Even if we do not always agree, our debates bring us new ideas and are part of the process of creation and editing.
You have collaborated on various book-work projects with your partner J.H Engstrom, who equally is a very talented photographer, Hot 'N' Gold magazine is particularly fond of your series 'Foreign Affair', which on the subject of traveling, depicts a journery of passion! How did you go about starting this project? What would you consider your own indivdual creative strengths to be? And are there any challenges you had to overcome together regarding the editing process?
JH and I, have made workshops separately since 15 years. We decided to join our experiences to create our own concept. We wanted a longer workshop, more than a week to permit us to go deeper in the projects of each participant. Our workshop goes on one year with three collectives meeting in Paris. Between these meeting, each month we have an individual meeting on Skype with each participant. We also use a web-based platform to see and comment on the evolution of the participant. With this concept we can work everywhere and our participants come from different countries. Each year we try to create a dynamic and diverse group. We just started the third year and it's a big success!
You both run quite a fantastic workshop together 'Atelier Smedsby' which has attracted some really interesting photographers. Can you tell our readers more about this?
A few days ago I watched "La vie de Jesus" (Jesus´s life) of Bruno Dumont and I still think about it! This film touched me because is very realistic and the actors seems to be the local people acting. It's about the youth, the boredom and racism in the deep countryside in the north of France, in Picardie.
Finally, Hot 'N' Gold would love a good recommendation! What's the best film you've watched recently?