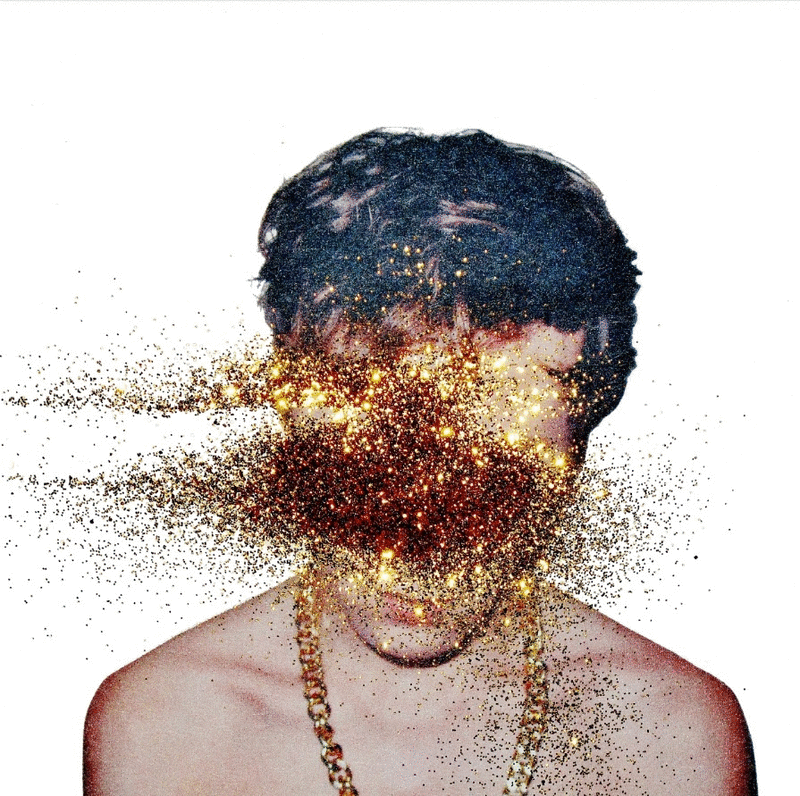 Hello Kirsty! Whereabouts are you from? What's your creative background?
Let's chat Cats! Who are some of your favourite fictional felines?

There is nothing Hot 'N' Gold magazine loves more than looking at CATS from a fine art purrspective! The fabulous feline themed illustrations of Kirsty Mckenzie challenge society's stereotype of the Cat Lady. We pick her brains over this fabulous series, as she talks us through her contours, cat videos and creativity.
I was born in Toronto, Canada. By 2 years old I was drawing everywhere, including on the walls and furniture – much to my parents' dismay! I was always creating something in adolescent years – be it making films, Barbie soap operas with funny fake commercials. After focusing on painting and drawing in high school, I went to the Rhode Island School of Design where I got my BFA in Fashion Design. I have worked for designers threeASFOUR and Zandra Rhodes, and done costumes for musicians Gabby LaLa, Les Claypool's Fancy Band, Bishi, and Ina unt Ina, as well as worked on feature films, and musicals such as Priscilla Queen of the Desert and CATS ;)
Can you talk us through your wonderful series 'The Cat Ladies'?
Well, it's no secret that I am completely obsessed with cats, so they often prowl into my work. This series started as blind and partially blind contour drawings of women and cats. Looking at the relationship between the Divine Feminine versus the Divine Feline. Cats are very feminine, and solitary creatures. I explore Lesbian themes and relationships versus solidarity. In some of the drawings the cats are actually morphing and bleeding into the women and vice versa. Sometimes this happened as a happy accident from the blind contour drawings. The women are both sensual and awkward, and I quite enjoy the distortions that occur, also as a result of this style of drawing. I see these "Deformed Pin-Up Girls" as a comment on society's preconceived notions of beauty. The sensuous nature of the figures defies the archetypal image of a 'Cat Lady' - which usually does not call sensuality to mind.
For this series I was looking at reference images, which I hadn't done in a long time, as I was previously in a prolonged phase of drawing solely from my imagination. A little twist of reality actually launches my imagination to run wild. With a blind contour drawing you are really feeling the shapes of what you are seeing. I transform the cats and ladies into my own creatures, and place them together in compositions I concoct. Some explore 'mark-making', rendering the tangled graffiti gardens in which they lounge. I am usually a maximalist, but I enjoy some of the more pared down minimal drawings. There is also spontaneity with a lively line creating movement and capturing the energy, enthusiasm, and magic of improvisation and childlike exuberance.
The Cheshire Cat, Thomasina, The Vampire Cat of Nabeshima, the Siamese cats in Lady and the Tramp, all of the Aristocats, The Owl and the Pussycat, Hello Kitty, The Simpsons Crazy Cat Lady, and, of course, Cat Woman - especially Eartha Kitt's portrayal!
Cat videos have become a 21st century phenomena! Can you recommend one our readers need to watch?
Self Portrait horse_sm.jpg
What work from other artists are you enjoying at the moment?
I am obsessed with the birth of an idea - that moment of inspirational creativity and innovation that you can never replicate. With these types of drawings magic moments are created when I am not trying to be too purrrfect (as a Virgo purrrfectionist, sometimes control is a hard thing to let go of!) So the drawings end up being a meow mix. Improvised, yet controlled. I have explored other mediums as well, and have some large paintings (some of which are mixed media paintings using my old wigs and fake eyelashes – with some coloured wig pubic hair!). I am also experimenting with some fabric pieces where the drawings are stitched, and a converted "Cat Lady sketchbook" from this old book I found about cats. I am really excited about this new series of slightly surreal, collaged portraits (birthed from a birthday sketchbook I did on my birthday with this old sheet music I found on the ground). There's, of course, some hidden and not so hidden cat imagery - which I like as a connection to "The Cat Ladies", but some have gone off in another direction completely.
I am very inspired by Andrew Logan and Dorothy Lannone - they are a couple of my favourite living artists. Also, Jason Mecier's 'Junk Portraits', and Allyson Mitchell's 'Ladies Sasquatch' – serve as constant inspiration. I also really love Nick Cave's Soundsuits. For those deceased - I love Matisse, Basquiat and Egon Schiele.
Finally, what are your plans for the rest of 2014?
Meowst definitely having a show for "The Cat Ladies". I submitted several Cat Ladies 'as centrefolds' to a feminist magazine, coming out soon in the form of a colouring book! I am also really excited about this new series of slightly surreal, collaged portraits. Some are connected to "The Cat Ladies", but some have segued into a completely different series, which I continue to develop. I am a contestant in Andrew Logan's Alternative Miss World on October 18th ! It's the 13th AMW (my lucky number!), and it is back after a 5 year hiatus. That should be really exciting – I'm REALLY psyched about my looks, but still have loads to do! http://alternativemissworld.co.uk/history/ I was also on an interior design television show called Your Home in Their Hands, which premiered last week on BBC One! It will be interesting to see what opportunities might arise from that! I've also got 4-5 themed music miXXXes on the go, and want to do a Kimono Collection next…and there's also my freelance costume design! There is honestly not enough time in the day for all I want to accomplish creatively!
Besides feline power, what else are you passionate about?
Making art, creating and living my vision. It is not just 'what I do', it is who I am. It is everything to me. I am an avid sketchbook keeper – they have almost turned into 'my bibles': visual journal journeys filled with drawings, collages, and dreams. With astral predictions and herb notes, and quotes I stumble upon (I always save the Yogi tea bag ones). I am also very into Kundalini yoga and meditation, which I practice daily, as well as Ayurveda, Herbalism and Astrology. And of course, MUSIC. I am a music addict. Totally obsessed. I am constantly making mixes, hoarding it, and pretty much listen to it 24/7. I am elated, and also a tad surprised, that I haven't gotten any music noise complaints… well from my current neighbours that is ;-)
What are some of the best cat names you've ever come across?
There is an ameowzing cat that lives next door to me named Lizzard Taylor! (She's really vocal, and super aggressive with the love and head butts!). When I get a cat again someday, I'd love to have a Snow Bengal or Silver Tabby named Wolfgang, 'Volfie' for short! …I am actually ALLERGIC to CATS. This is truly one of life's great tragedies :(
If you were a cat for the day what would you get up to?
Well, I am a cat…Haha;) I would meowst definitely be basking in my beauty, just simply being the purrrfect creature that I am. Playing and having magic kitty moments with other cats… I would definitely be an outdoor cat, exploring, and prowling through peoples' backyards and enchanted overgrown gardens.