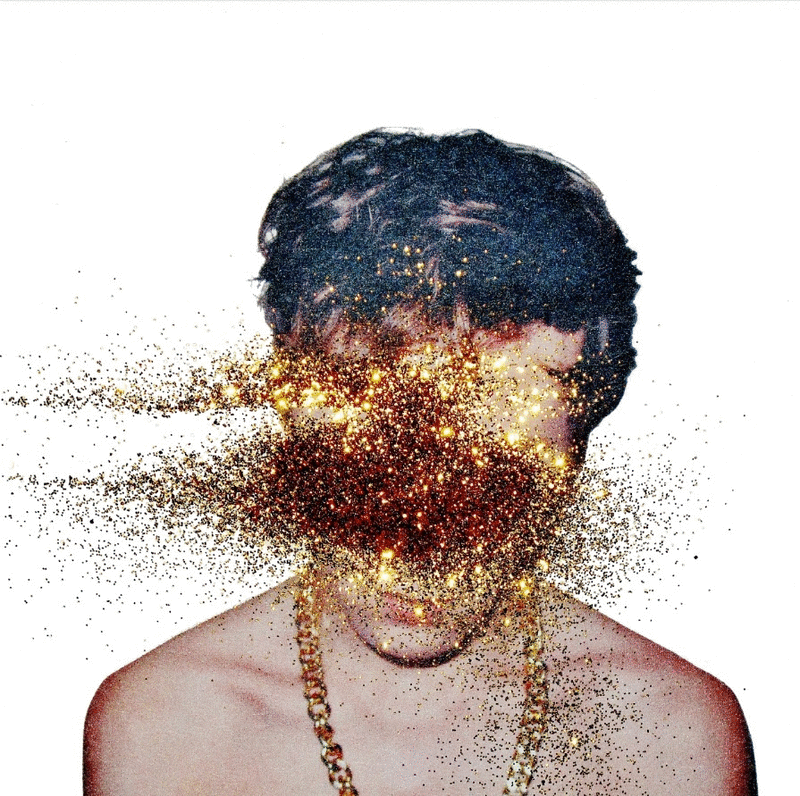 Full of flamboyancy and mischief - Hot 'N' Gold loves Jules Faure's series of Club Kid portraits! We have a quick chat with the Parisian photographer about D-I-Y fashion, La Maison Rouge and his upcoming projects.
Hello Jules and a warm welcome! You're from Paris – the city of love! What are some of your favorite things about living in French capital?
Hot 'N' Gold loves your flamboyant portraits of Club Kid culture! What inspired you to begin this project?
Are there any particular songs that remind you of this project?
I have always been fascinated by really strong alternative or queer aesthetics, particularly in B or Z movies, Barbarella, Vegas in Space, Kenneth Anger's, Jodorowsky and Argento's films. I discovered the House of Moda parties through a friend, and instantly loved the craziness and creativity of those club kids, i asked the organizers if I could set up a studio there and started shooting at every edition.
Ce Ce Peniston's Finally is a Hot 'N' Gold favorite! What's the best thins you've bought recently?
A megamix of Janet Jackson, 80's Italo Disco french songs (specially Agatha de Co. - Avion de Nuit and Stephanie - Flash), Amanda Lear - Fashion Pack, Ce Ce Peniston - Finally. Everything hysterical!
Hello and thanks for having me, I have to admit that i'm really happy to live in Paris, I do feel like it's a very inspiring city to work and spend time in. There are so many different sides of it, a multitude of areas - it's a culturally rich city. I like the fact that you can constantly discover a quiet street, a coffee, or a children's park at almost any corner and still be surprised by that. To me, it's a city where it takes you time to settle, but once it's done, every simple habits you can have like going to the bakery or just riding a bike turns into a really cool and relaxing moment. I've always lived there, and I feel very attached to it, I guess I just love Paris so much.
Paris boasts a large number of contemporary galleries – which ones can you recommend?
I would highly recommend the Galerie Perrotin, which constantly showcases a great selection of contemporary artist, and allows the viewer a certain proximity with the artifacts. My all-time favorite place have to be La Maison Rouge, located in an old factory building near Bastille it was founded by an art enthusiast, in order to show his private collection, and it promotes contemporary art through temporary exhibitions. The variety of exhibitions which include international private collections, as well as themed shows make it one of the most interesting locations for contemporary art and design scene. Plus, La Maison Rouge's bookshop offers magazines, monographs, exhibition catalogues, as well as a selection of limited edition items that you'll enjoy reading while having a drink or a snack from the small restaurant menu.
What are some of your most memorable experiences whilst photographing at House of Moda parties?
The cool thing about each series was seeing how the model wanted to pose and to look on the picture. I was shooting with a Rolleiflex, and i was taking only one picture of each person, so watching them instantly modeling in a fierce way was mesmerizing.
Club Kid culture is renowned for its D-I-Y approach to fashion! What have been some of your favorite costumes you've seen over the years?

There are so many, it's going to be hard to choose, let's say i love everything in fashion that reminds me of Mugler, fetish, the 90s, acid, punk and of course everything that has tons of GLITTER.
Definetly the dvd Zone 1 of Elvira Mistress of the Dark that i've been searching for ages. It now has a privileged place in my library, juste next to Russ Meyer's Faster Pussycat Kill! Kill! VHS.
In your opinion, what other artists should we be getting excited about?
I would have to say the work of my friend Romain Brau. His haute couture collections are every time stunningly beautiful and luxurious, i'm an admirer of his contemporary barroco tribal approach.Otherwise the work of almost unknown photographer Bruce Wrighton. His 80s street portraits of Americans and still life are really moving, and intriguing.
Finally, what projects are you working on at the moment?
We just finished a performance festival in Paris that lasted 2 week 24H 7/7 with my art collective Crisis. It was really intense, but so exciting and fun. I'm also working on a musical project at the moment, i'm about to release my first ever E.P, strongly influenced by the dark, pop, electro and new wave 80's scene. It's a really complete project, as i will be working on all the visual aspect, covers and music videos. Otherwise, shooting, shooting and hopefully meeting new people and faces. Just keeping myself busy and enjoying every moments!
A few recent snaps from Jules Faure's diary...
Image Copyright © 2014 Jules Faure