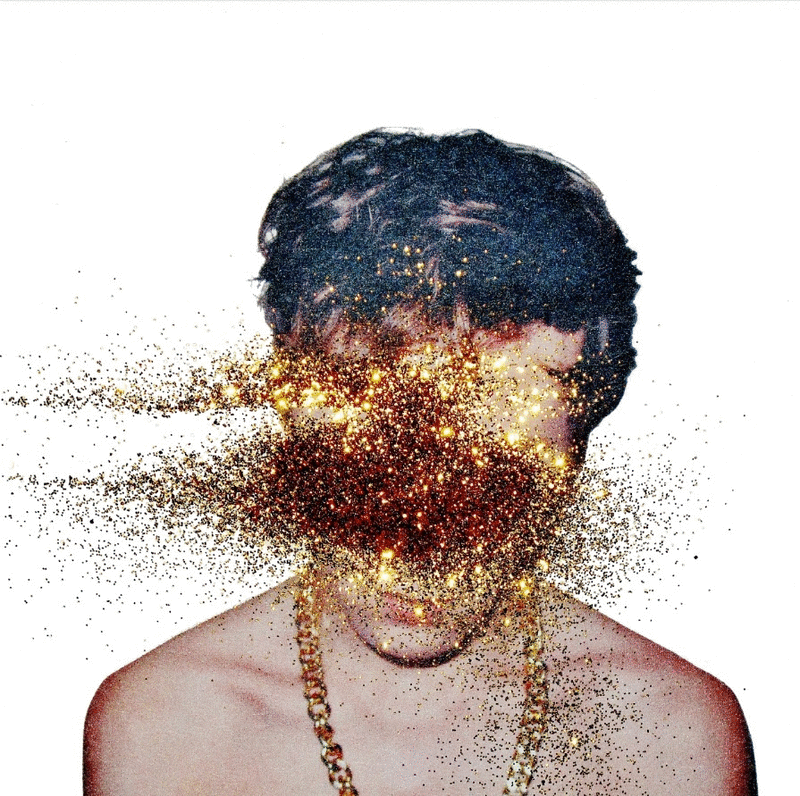 Jacob Perlmutter is a London based artist and a bit of an all round creative cat! Hot 'N' Gold is delighted to have an exclusive chat with him all the way from Rio de Janeiro, where he is currently recording his new LP. We get a deeper insight into his role as a fine art photographer, film director and emerging musician...
From the series '88 Days' Copyright © 2014 Jacob Perlmutter
Hello Jacob! Hot 'N' Gold doesn't know where to begin as you're a man of many creative talents in film-making, photography and music - pretty fantastic! Let's begin by discussing your background within the creative arts?

I stumbled into photography when I visited Sri Lanka in 2004. I went on a family holiday with the aim of taking some pleasant travel photos. But when the tsunami hit on Boxing Day, I ended up taking pictures as a way of dealing with the traumatic events that unfolded. This spurred my interest in photojournalism. I started working for music magazines for a few years shooting festivals, the NME awards and touring with bands. And it went on from there; music videos, fashion shoots and commercial jobs. I did all of that at whilst I was at school, incorporating it into my courses, and soon developed an interest in drama and short films. So I took myself off to film school to learn more and developed a passion for directing. I also met some great people such as the fantastically talented producer Tim Phillips, who I still collaborate with, and haven't looked back.
Your approach to photography is quite journalistic. This is particularly evident in your series '88 Days' - a body of work that plays homage to Robert Frank's 'The Americans.' What initially attracted you to his book?

'The Americans' was first brought to my attention when I was a teenager. And that's the perfect time to discover that stuff - right when you're shouting down the cannon's mouth. I got swept up in the attitude of the beat generation and all that came with it. Frank's grungy aesthetic struck a raw note in me. And all these years later I'm still as in awe of him as I was when I discovered his work. 'The Americans' isn't just just a comment on America at the time, but is also an exploration of Frank's feelings as an outsider in America; it's a very personal and human story, a great observation made by Andy Grundberg in his book 'Crisis of the Real'. I connected to the layered complexities of Frank's work, beautifully and honestly splashed onto the canvas with fearless black and white grainy mood. Much like the beats, he seemed to have a roughness and sensitivity that played out simultaneously.
From the series '88 Days' Copyright © 2014 Jacob Perlmutter
America is full of cultural contrasts! What kind of societal or environmental aspects fascinate you the most?

America is a land of contradictions with its differing values and ideas of identity crammed into a brief, yet self-important history. It'd be quicker to name the things that aren't fascinating.
I took the Greyhound bus from west to east over the 88 day trip. I must have stopped in 20 or 30 different towns and cities. The plan was to go in a smiley face shape across the country, but I ended up going very north at several points, so if you were to draw a route map it would look more like a heart-rate monitor of someone with a healthy pulse. I would always try and take overnight busses and wake up in a new destination in the morning. That would give me the day to talk to strangers and find myself a place to stay. I only stayed in a motel 2 of the nights I was there - the rest was the floors and sofas of people I approached on the street. My choice of destinations tended to be silly things like if I liked the name of the place. I was giving it my all to embrace the (seemingly) free nature of the artistic forefathers I went to pay tribute to..
Can you talk us through the actual journey behind 88 days? What was your route? Transportation?
Throughout your trip, what were your most memorable 'pinch yourself' moments?
One night I was on the bus. We stopped in some small town in Arizona at 4am. The bus flicked its lights on and I woke up to watch through slitted eyes some guy walking off with my backpack which was, by this point, full of about 70 rolls of exposed film. So I got up and shouted after him thinking he'd accidentally picked up the wrong bag. But he started running. Now, I'm not what you'd call 'particularly threatening', but I knew that this guy had the most important thing in the world to me. What's more, could you imagine his disappointment when he'd realise he'd landed himself with all these rolls of film after thinking he'd got something far more expensive and juicy? So I scurried after him and without thinking leapt on his back, pushing him to the floor. I prized my bag back off him, yelling petty obscenities in my quivering English accent. He stood up, brushed himself off and walked away chuckling. Needless to say, I had the last laugh.
A selection of images from the series '88 Days' Copyright © 2014 Jacob Perlmutter
Your creative loyalties, however, perhaps lie more within film-making having studied Film Production at university! You've directed a number of projects both personal and commission-based over the years, which can all be viewed on your website. Is there a film you feel particularly proud of? And what personal projects are you currently working on at the moment?
I made a short fashion film for Harper's Bazaar called 'A Love Poem to San Francisco'. It pays homage to the opening of Woody Allen's 'Manhattan'. It was a hectic 2-day shoot, but I think we managed to capture the atmosphere we were hoping for. I'm proud of that. And I'm currently in the middle of writing my first feature film, but I think all I can say for now is that I've been working on it for a year and a half and I'm extremely excited to develop it to the next stages.
Finally, lets talk about your music (gosh!) Hot 'N' Gold has fallen in love with your unique production and can identify certain cinematic influences within your sound. So far you've recorded a number of quite simple 'bedroom' tracks that mark the beginning of your new project. Can you tell us a bit more about the narrative behind it all?
I'm currently cruising 30,000 feet above the Atlantic ocean on my way to Rio de Janeiro to record my first album. I've been writing the songs for the past few years whenever they've come to me. Writing music comes from a different part of me - and I really don't consider myself a musician - which is why it's taken so long to have a collection of songs which I felt were cohesive enough to record as an album. I see it as part of my artistic journey into my exploration of storytelling.
So how did this come about? And why Brazil?
I met the talented Diogo Strausz, the producer of the album, when I was out in Brazil a couple of years ago. And when I mentioned to him that I felt it was the right time to record an album, he very kindly put himself up for the job. So I crowd funded the project, the idea being that whatever I raised would be spent on resources; hiring out a studio (which is now an old photographic studio which we're decking out) and paying local musicians to play on the record. It's amazing how much we raised and how far the money will go out there, especially with the fantastic resources Diogo has. The idea of collaborating with someone to recognise the ideas and bring them to life is very energising for me. I love collaboration in film, so I can't wait to try it out in music. The aim is to also inject the western songwriting style with some Brazilan flavour.
Image Copyright © 2014 Eduardo Magalhães
To finish with, can you recommend our readers a good Brazilian film to watch?