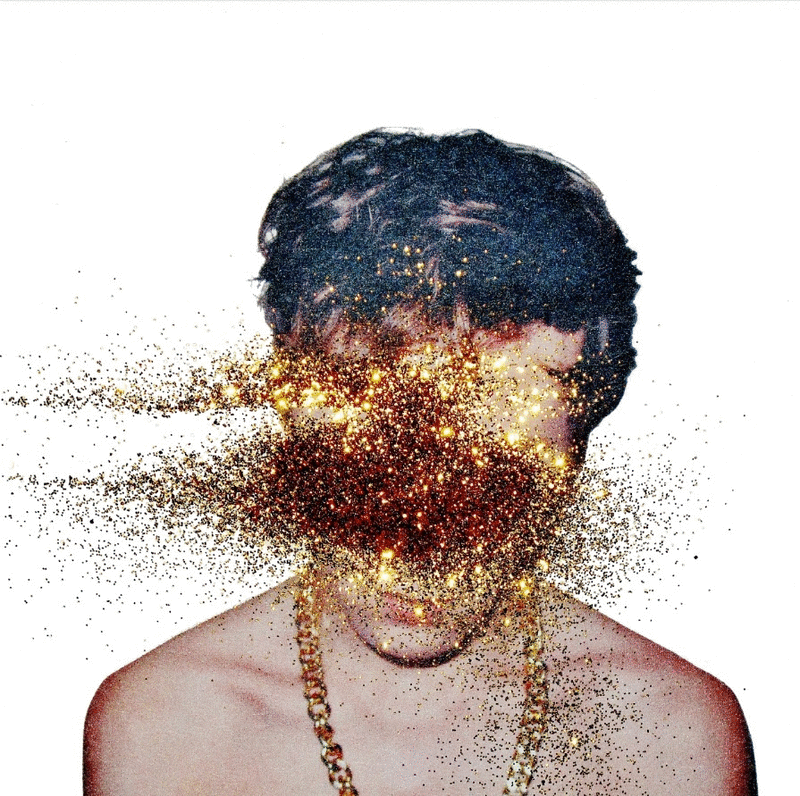 All images Copyright © 2014 Bamboo Hermann
"Found in a fortune cookie in Chinatown, I was raised by a canadian goose and a swiss watch. The House of Bamboo has been built in London since 2011 on greasy dirty beats (with a touch of kawaii) Deep hard acid house on the dancefloor and a spoonful of ladyboy realness behind the decks... WOK IT!"
House of Bamboo, 2014.
A warm welcome to Hot 'N' Gold magazine! Can you tell our readers three interesting facts abouts yourself?
I'm a bedroom DJ, an Instagram photographer and a confused tranny.
Instagram has become culturally significant due to its diaristic approach to image-making. We're used to seeing people's dinners, cute pets and #selfies. However, there is something quite unique about your images! How would you define your relationship with photography and what inspires you to take images?
I only take pictures when I see something that I think is beautiful. I know the concept of beauty is a tricky one, but to me beauty is the basis of anything I do, meaning something that lifts me up and makes me happy (the French writer de Stendhal wrote: "Beauty is nothing other than the promise of happiness".) If I don't get that feeling of excitement in the object or moment that I'm capturing, then there's no chance the picture will be beautiful or interesting. No matter how much I crop, frame, blur, and filter it. So yeah it's quite an instinctive feeling. If it gets me suspended in time, even for a fraction of a second, then that's it… It's pretty much similar to suddenly having a crush on someone!
Some of your images touch upon the urban landscape, transcending the mundane of the everyday into something perhaps more romantic– whether it's intentional or not Hot 'N' Gold loves it! In your opinion, what is the best thing about living in a large city?
My day job is architecture, so I guess my interest for the urban environment comes from there. Cities to me are a fascinating human phenomenon, driven by the timeless desire of humans to connect with other humans. An urban studies professor of mine back in architecture school (Prof. Jacques Levy) identified three ways that society has developed in order to create contact between people: communications, transport and the interesting concept of "co-presence", i.e. the physical proximity of two individuals that allows contact without the need of a medium. I understand cities as the ultimate solution to human contact based on such idea of "co-presence". This desire to be close to others and exchange is what drives people to cities. And it is the expression of that primal desire for contact that attracts me in urban settings… looking for the traces that dead and living humans have left in this man-made universe, in their attempt to create contact. Cities endlessly speak of that primal desire. I guess that romanticism you perceive comes from there: the beauty and pathos of that longing for contact left in inanimate objects around us, that are in themselves perishable.
What other kind of things are you passionate about?
I see myself as a dilettante meaning I get passionate about all sorts of things, without being able to really focus on one thing in particular… I touch upon a bit of everything, design, painting, photography, electronic music, dancing, dressing up, clubbing… I'd say the common thread between all these medias, is on one hand, the desire to connect with people and on the other hand, to constantly question and redefine what we understand as culture. I have to say the only constant in my creative attention span disorder, has probably been clubbing. All aspects of it: the dramatic dressing up, the music, the random encounters, the seduction, the intoxication, the sex… I think club culture really is a unique kind of social space, where people are allowed to reinvent themselves, even if momentarily, and where connections are created between people that would not necessarily exist in other social settings.
Being transgender, queer, "ethnic", I've always been interested in questioning the arbitrary boundaries that society puts between people, be it in terms of gender, sexual orientation, ethnicity, class or even age. Questioning and bridging the gaps between those boundaries is something that really makes me tick.
Let's talk House of Bamboo! When did you start mixing?
I came to London because of the east London queer music scene, such as the Batty Bass label run by Hannah Holland, and other DJ's that I look up to (Josh Caffe, Jonjo Jury, Rokk, Dan Beaumont, MC FeralisKinky among others). That's the musical family I identify with at the moment. Other DJ's I really enjoy are Om Unit (some really intricate psychedelic dubstep), The School Records DJ's, Dusky, Green Velvet, Kim Ann Foxman, Boddika, Duke Dumont, Dirtybird Records, Hot Since 82, Sidney Charles... Otherwise, I grew up listening to everything, from classical to radio pop music etc. The most amazing quality of music is that it bypasses any rational cerebral process in its basic appreciation, in the same way that I approach Instagram or sex… it's a gut feeling
I started DJing less than a year ago. I play mostly house music when I mix, because the genre is quite broad which makes it easier to mix in different sub-styles from acid house, Chicago house, hip-house, ghetto-house, tech-house to deep-house etc. As long as there is a dirty greasy bassline that makes me wanna twerk!
What contemporary artist deserves everyone's R.E.S.P.E.C.T?
In terms of pop culture though I used to be really fascinated with M.I.A. a few years ago, because of the whole narrative that she created around her persona, coming from a underprivileged immigrant background, getting an art education at CSM, and then making it big into pop culture, while keeping some kind of political content to her music. And she also was visually and musically quite distinct, blurring genres and identities. I think she's empowered a whole generation of immigrant and non-western kids such as myself, that didn't find any role models in western pop culture who they could identify with.
Finally, can you recommend our readers a good youtube link?