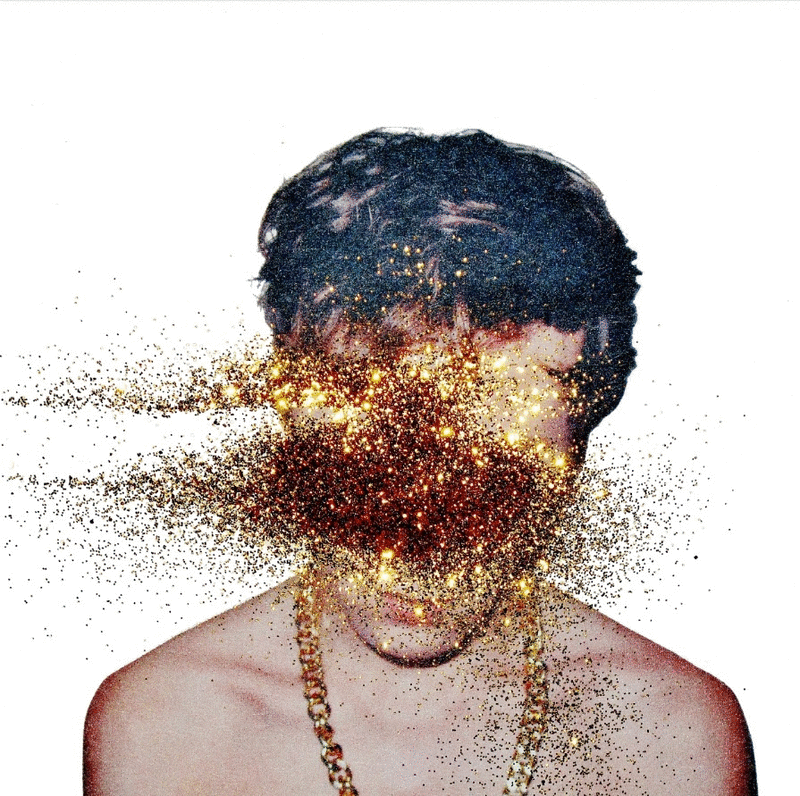 To me the work 'climax' amongst many things, is a celebration of flesh, eroticism, desire, slippage.
What kind of things influence your creative process?
Everything I consume! I think more specifically I am influenced by music, dance/party culture, queer culture, the camp and kitsch, manipulation, fantasy, polyurethane, the body, plastic, glitter, colour, flesh, lubrication, sticky, slippery stuff, sex.

Your work is particularly immersive in large scale! Can you talk us through your intentions for 'Climax' within a gallery space?
I think if I'm going to make something site specific, I would want it to be fucking massive, monstrous and consuming. It drags people off, confuses them, forces them to think, fucks them, and then pops a fag in their mouth and kicks them out of bed... by the end I think their probably laughing.
The act of corrupting images digitally could perhaps be a pleasurable experience as it could allow a sense of superiority over technology! Do you find your method in any ways therapeutic?
The method of manipulation I used in 'Climax' was in a way therapeutic, I always find lubricating glossy images of your friends tits and rubbing them all over the place a good way to kick back, I think there is something to be said about taking pleasure in pushing a machines function to points of breaking, taking control of the machine and subverting its function, its very authoritarian.
Have you ever considered translating your work into other mediums besides photography?
When I make work, I don't think, I'm going to make a photograph or make a film or sculpture etc, I don't think my work is medium specific, art making for me is something fluid, although I suppose my work will always be routed in a foundation of the photographic.
What are you working on at the moment?
I'm currently working on a few pieces, one large floor piece that I don't have the budget to complete or show currently, a collaborative piece entitled 'Bubbling Guts'. And also 'Sticky Picnic' which is more of a creative period for me post 'Climax' (pun intended)
Finally, can you recommend a good song that equally explores digital corruption?
Hot 'N' Gold is excited to introduce the work of visual artist, Holly Buckle! Based in the UK and having just graduated in photography, we have a quick chat about her latest work 'Climax', digital corruption and lube.
Hello Holly - Hot 'N' Gold is fascinated by your unique process! 'Climax' could be interpreted in many ways as it touches upon the role of technology, the female body, eroticism and of course digital abstraction. Conceptually, what does it mean to you?