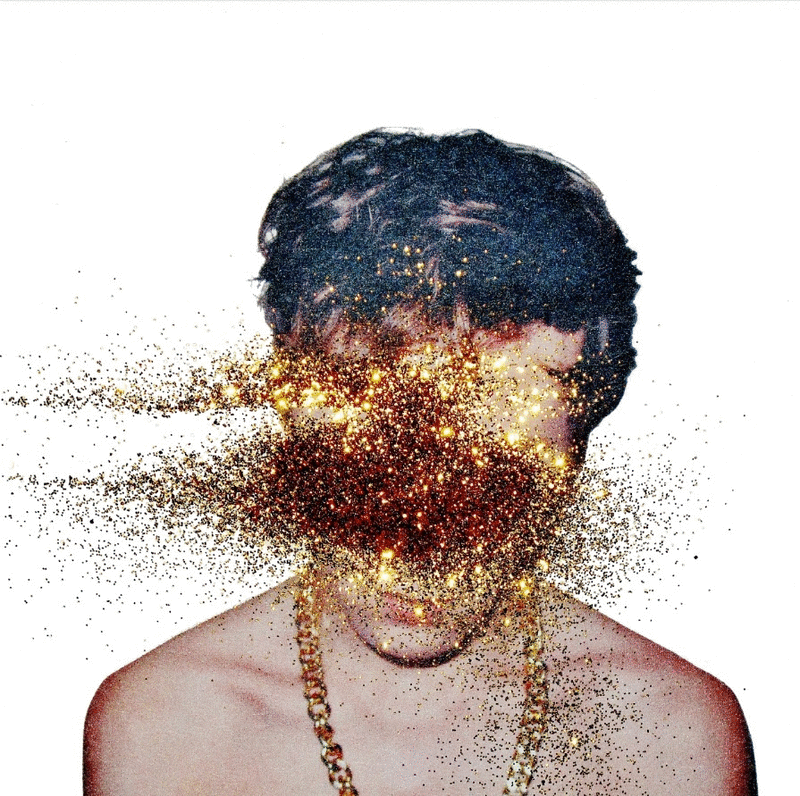 Hot 'N' Gold magazine is a big fan of Hassan Hajjaj's vivid approach to image-making! We're lucky to get a quick chat with him about his latest series Kesh Angels, Morocco, motorbikes and musical influences…
All Images Copyright © 2014 Hassan Hajjaj
Hot 'N' Gold magazine loves that your latest series 'Kesh Angels' challenges Western misconceptions of Arab women! What initially inspired you to start this project?
Your subjects are often framed by branded consumer goods! Can you talk us through the significance of these utilitarian objects in your work?
By using the big brands and local names I found that it was a good way to comunicate with and also to have them as mosaic patterns around the frames.
Let's talk about Morocco! What are some of your favorite things about its vibrant capital Marrakesh?
There are so many... the light, the food, the ambience, history of the place, the Marakesh people, the music!

For a country that is so rich in cultural history, can you tell us a little about its contemporary art scene?
Hot 'N' Gold magazine is particularly fond of your vivid aesthetic, which is is particularly striking in your series 'Rockstars.' How would you describe your relationship with colour?
It's still young but definitely lots more and more happening from art, fashion, music and film!
Probably growing up in Morocco with its lighting and we are definitely colourful people! On top of that, probably watching Indian movies too...
Your biography states your early influences in the London hip hop and reggae scene. Can you recommend any current artists that deserve some respect?
KOMY + GNAWA IMPULSE + THE CYNDICATE
This is a hard questions as there are a few.. but here is one: SOY CUBA (IM CUBA)
What's the best film you've watched recently?
To be healthy, happy and try to do good work... I'm trying to finish editing my first documentary!

Finally, what are your plans for the rest of 2014?