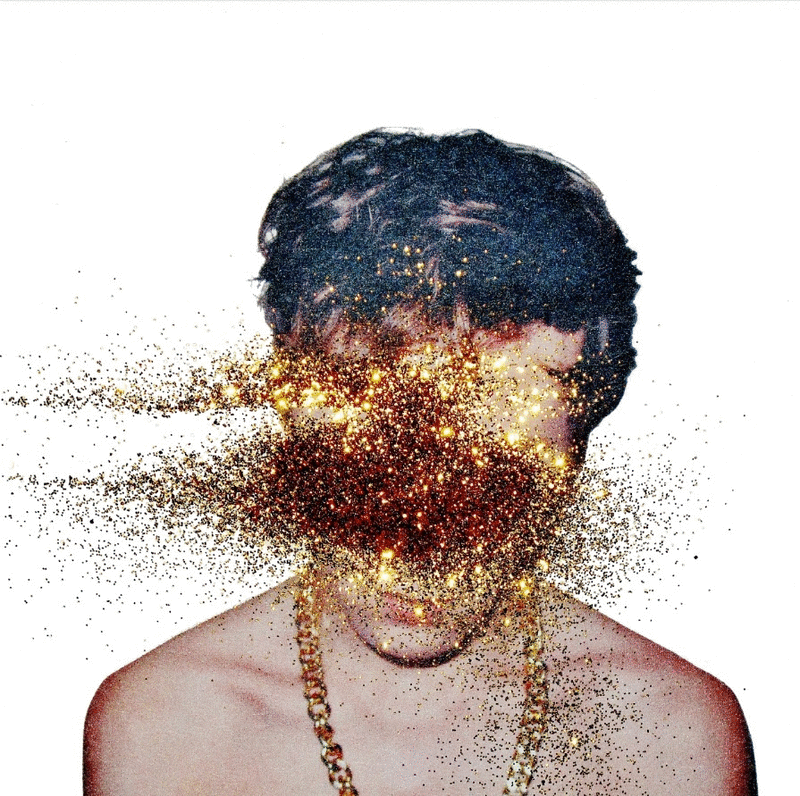 Hot 'N' Gold magazine has a lovely chat with American photographer Greg Reynolds about his recent series Jesus Days. The autobiographical body of work explores his relationship between photography, religion and homosexuality. We find out more about his experiences with Evangelism, New York City and the early 1980s…
Hello Greg - your series 'Jesus Days' is quite a touching body of work! Firstly, whereabouts did you grow up? What are some of your fondest childhood memories?
I grew up in the in the American south, Kentucky to be exact, the son of a World War II navy veteran of the South Pacific and a arts leaning and Southern Baptist mother. Like most kids from that time and place, religious life was a normal part of life. I grew up in the country side with four brothers; while they wrestled with each other, I wrestled with questions of the meaning of life and what happens after we die. Books and drawing were my escape from my ordinary life and brought me much pleasure. I read Bible stories with the same equal passion that I consumed science fiction and fantasy. Some of my fondest childhood memories are of exploring the nearby fields and farms with my brothers.
Can you talk us through your twenties and the role you had as a Youth Minister?
Without realising we often translate a lot of our own desires through photography – which can be quite revealing at times whether it is intentional or not… In your opinion, why do you think this is? Can you tell us a little bit about your own personal narrative? When did you discover a relationship between your sexuality and photographic archive?
The 80s in New York City was an amazing time to come out as a gay man, and a dangerous time. In 1983, I had little knowledge or understanding of the AIDS crisis, but within a year, I became very aware of the horror of the disease and immediately changed my own personal sexual behavior. Even though gays in NY, SF or LA were at the center of the transmission of the disease, they also changed their behavior more quickly than other parts of the world, who may have believed that they had escaped the disease. My first club experience was going to Area, an amazing club in Tribeca that attracted gays, straights, and celebrities. I loved NY then and loved making friends with people from all over the world. It felt like it was a place that I could be myself and for the first time in my life I felt free.
While in college, I was equally active in theater as I was in campus religious life. It was there that I became involved in an interdenominational Christian student ministry called Intervarsity Christian Fellowship. It was a community of young Believers, many of whom were quite handsome and very kind. In a religious group, I did not have to prove my sports ability or my ability to attract and have sex with. It was during the college years that I became very aware of my attraction to my own sex, but I knew it was wrong and I sublimated my desire. I was very much a strong Believer, and believed that faith placed in Jesus Christ for salvation was the most important thing a person could do. I believed, and we taught, that Jesus was the only way to God and to Heaven in the after life.

Both out of religious conviction and out of fear of the world beyond my religious circles, I joined the student ministry and spent the next eight years as a Campus Minister. It was my job to establish evangelical fellowships and to encourage existing communities of believers to share their faith with their non-Christian peers. I led Bible studies and prayer meetings, directed conferences, engaged in missions abroad and even took Jesus to the students sunning on the beaches of Ft. Lauderdale, Florida during Spring Break.

It was during this time during my 20s, that my sexual inclinations became stronger and more evident. I struggled with being gay and hated myself for being that way. I fell in love with my best friend and could not understand the strength and power of my feelings toward him. Once we were on an overnight bus, and I dosed with my head on his shoulder. It was one of the most wonderful feelings that I had ever experienced. Prayer and therapy could not turn me straight and by the end of my 20s, I came out as a gay man and left the religious life that I had led during the past decade of my life.
I believe that who we are seeps into our art. Art is a means of communication, whether you are aware of it or not. Looking back I see that my pictures from 'Jesus Days, 1978-1983' was an unconscious attempt to communicate who I was, to break past the fear I had of suffering rejection if others discovered who I truly was. My pictures are quite innocent, but nevertheless betray my feelings toward men and toward women. When I first explored my photographic archive, I did not immediately see the sexual longing conveyed in the pictures, but as I showed the pictures to friends and colleagues, I understood that they saw something that I had failed to see, perhaps because I was so close to the subject.
After resigning from the religious organization in 1983 and moving to New York – what were you initial experiences like in the city that never sleeps?
The intention of evangelism is to change how and what others believe. There is not just religious evangelism, but advertising tries to convert us every day to buy products that are supposed to change our lives, make us more beautiful and more popular. I am no longer an evangelist of evangelical Christianity.
In 2014, what is your position on Evangelism today?
On a different note - aesthetically, your images are full of warmth and significantly reference the time period! What do you miss most about the early 1980s?
I miss how we communicated at that time period and earlier, unlike today. I like the fact that you had to travel to a place in order to experience a place, unlike people today who feel that somehow they have experienced another place just by going online and watching videos or looking at photos. At that time period, if you wanted to see porn, you had to actually go into a shop or a drug store to buy it. And if you wanted to meet someone, you actually had to leave the safety and security of your home to do so. If you were going to be rejected, it was going to be in "real" life and not because your online picture and profile did not match up to the fantasy of some anonymous purveyor of profiles on websites.
Who are some of your favorite artists at the moment?
This is always a very difficult question to answer. In the last few years, I have become a fan of the American photographer, William Gedney. Gedney was a documentary photographer and a gay man, who made very personal documentary pictures of people and subjects that appealed to him. He photographed in rural eastern Kentucky in the 1960s and 70s and also in San Francisco. His images have such warmth and beauty. I have only seen one picture of Gedney, but by seeing that portrait and viewing his work, I think that I would have liked him very much, if not fallen in love with him. Gedney led a very private life and he never became as world famous as many of his contemporaries. He died of AIDS in the 1980s
Finally, what are your plans for the rest of 2014?
The last week of September, I return to New York City to attend the book launch of 'Jesus Days, 1978-1983' at the New York Art Book Fair. It will take place at the Bywater Brothers publisher"s booth at 4 to 6 pm on Friday, Sept. 26th. In early October, one of my best friends, photographer Anja Weber, will meet me in New York and we go on a road trip to Kentucky. In the next weeks, I plan to edit and prepare another photo series for publishing, called 'Evidence'. These are pictures of my family in Kentucky whom I have photographed over the last 20 years, especially my youngest niece and nephews, whom I have followed from childhood through adolescence into young womanhood and manhood.
All images Copyright © 2014 Greg Reynolds