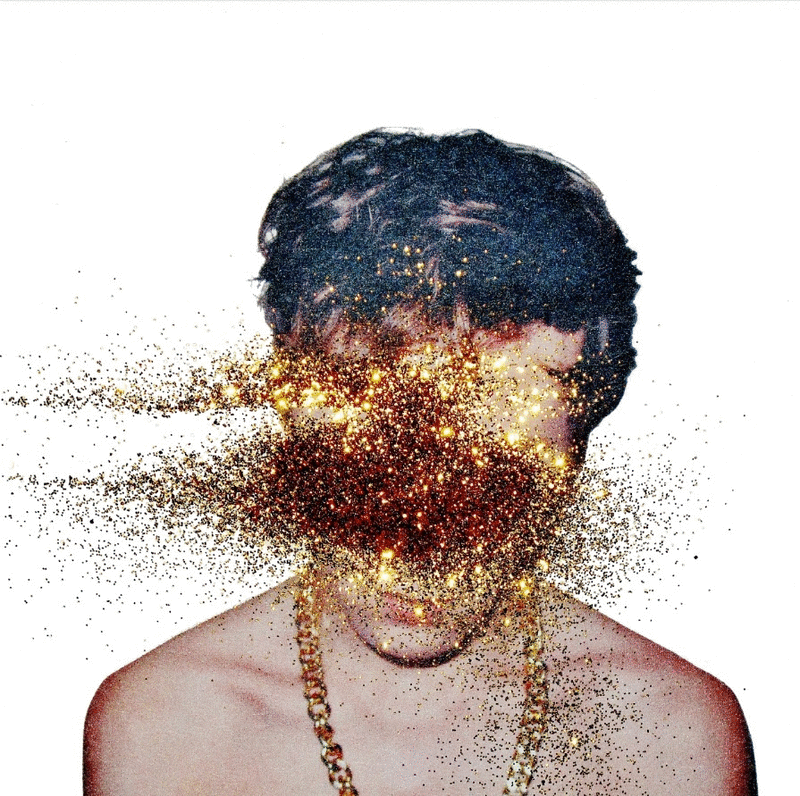 What is it about the Polaroid process do you enjoy the most?
What projects are you currently working on?
I still haven't finished editing my work from 2013, which has been an ongoing struggle. I have a few trips planned to take pictures in the next several months. And I am always working on my blog ein zwei drei, which has taken a more central place in my photography the past two years.
Finally, can you recommend our readers a good song you're listening to at the moment?
Blue Moon from the new Beck album.
I don't think I could pick a favorite. I am proud of the diptych from the fourth book of the ADULT sign and the red Mustang, and also the pairing of Bryce Canyon and the tower in Barcelona's Olympic Park. But that might just be because they're freshest in my mind. To me the most successful pairings are the ones that have a very immediate relationship, be that geometric or color or symbolic, that gives you a pathway into the relationship between the images that then becomes more complex. With every book there are always certain diptychs that form immediately and remain despite the many months of editing. They always form first because of a visual relationship, and remain because of a thematic one. I worked with diptychs because I found it challenging and, when it worked, extremely satisfying.
You have an image in Vol I of what appears to be the pattern of a coach seat, which really triggers my senses! I can both smell and feel that image quite distinctively, dusty yet comforting... haha. Perhaps this emotive response is due to the visual juxtapositions you present throughout your work in the form of diptychs, as they challenge the viewer to interpret images quite differently to how they would normally be read. Throughout your work, do yo have a favorite pairing of images?
Walking is definitely a great way to fuel creativity! Throughout your travels over the years, are there any locations you feel particularly passionate about?
I really like Paris and have taken a lot of pictures there. I went to Hong Kong and Macau a few months ago — they are fascinating and incredible. But I feel most passionately about New York and probably always will, even if I don't always live here.
The Promenades books have shaped an arc in my development as a photographer. They started as an exercise in editing, and over time have grown into a body of work that is very much about the way I take pictures, and the way I look. The series encompasses a wide range of subject matter and imagery, which is an attempt to draw equivalences between content and form to find new narrative pathways. The diptychs convey polarities—synthetic and organic, growth and decay—to highlight the paradoxical relationship between human and landscape. I'm interested in trying to capture the visible referents of the systems that shape the world—systems of representation, communication, and consumption, among others—and in turn, articulating this invisible world embedded within the visible one. The goal is to look at the ways in which everything fits together, or doesn't.

Can you talk us through the narrative behind your series 'Promenade'?

It's difficult to discuss New York without spouting cliches or stereotypes, but... I suppose what I appreciate the most about New York is the diversity. The clusterfuck of ethnicity, language, and religion is inherently chaotic, and this influences everything: the architecture, the way people move physically through public spaces, fashion, the way imagery and advertising are used, the types of food and goods that are sold and consumed, and so on. European and Asian cities, even very progressive ones, tend to be far more homogenous and/or racially segregated. That's not to say that they aren't interesting places, but they don't exhibit the same type of frenetic disintegration and rebirth.
You live in New York - the city that never sleeps! What do you enjoy most about the urban landscape?
I grew up outside Boston and was always drawing and making sculptures. I started taking pictures just before high school when my best friend's mother, Jill, a photographer, gave me some Lomo cameras to mess around with. When I couldn't get into a drawing class in school, I took a photography class instead that was taught by an incredible professor, Cynthia, and that really propelled me forward. I owe my photography to the two of them, really.

Hello Collin - Hot 'N' Gold loves the way in which you use diptychs to create new relationships between images. Firstly, whereabouts are you from? What is your background in photography?

A selection of images from the series 'Promenades' Copyright © 2014 Collin LaFleche
A selection of polaroids Copyright © 2014 Collin LaFleche
The Polaroids of American artist, Collin LaFleche, have particularly caught Hot 'N' Gold's eye due to their engaging presentation. Intrigued by his visual juxtapositions, we get in touch with Collin to find out more about his ongoing series Promenades, commitment to travel and creative influences.
A selection of images from the series 'Promenades' Copyright © 2014 Collin LaFleche