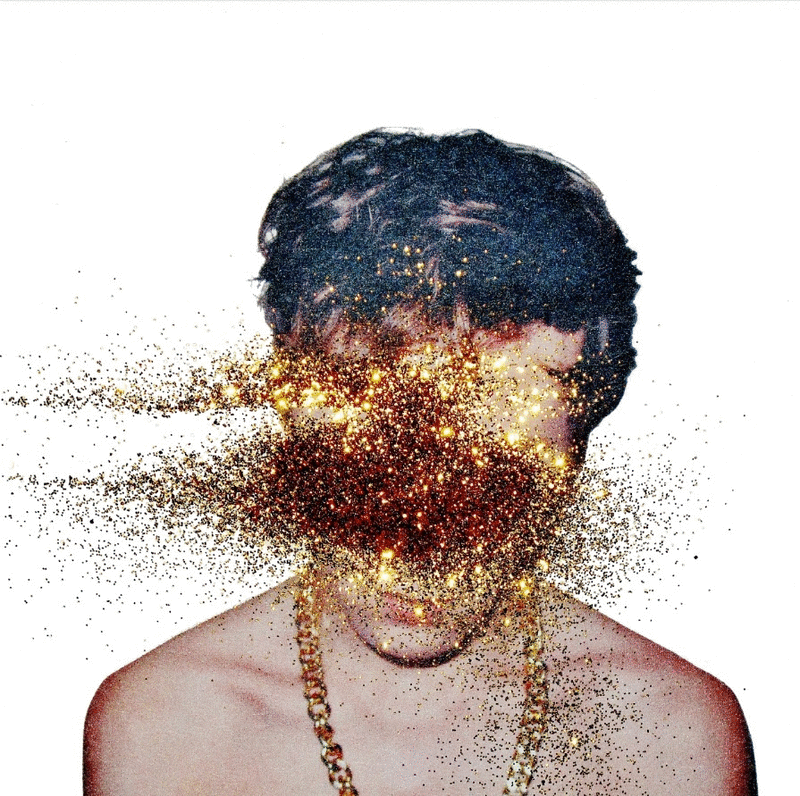 Hot 'N' Gold is really excited about the work of emerging American photographer, Brian Vu. His mesmerizing images are often described as a visual acid trip due to his striking and sun-drenched colour palette. We catch up with him to discuss the beauty that can be found within gemstones and the concept behind his latest series 'True False'.
Hello Brian - Hot 'N' Gold has fallen in love with the hallucinogenic nature of your photographic practice! Firstly, can you tell us more about your background? You're originally from California but currently based in Brooklyn, what's the best thing about living there?

I'm from Orange County and had a weird suburban upbringing. I made some really good friends growing up there that still inspire me to this day. I was told over and over that my work wasn't good enough and that I shouldn't create art because of financial reasons but i've found that untrue. There's a lot of good people out there that will help you grow as an artist and will help you through the process. I was contemplating doing the whole business degree thing for a while too haha. There's a lot of nice things I can say about New York City but the best would probably be the widespread appreciation for all creative fields. It's okay to be yourself here.

We are happy to hear that your series 'True False' is ongoing because it's pretty fantastic! Can you tell us more about its narrative? What kind of things have inspired your creative process?

I think i'm close to being finished with True False and am starting a new series. True False is about opposites. I explored the differences between religious and scientific themes. There's a lot of mystery and questions that even I can't give you an answer to. I'd have to leave it up to the viewer. For this series, I was heavily inspired by music and my friends. I couldn't have created it without those two things.

Hot 'N' Gold is equally a big fan of gemstones! What attracts you to these natural structures and do you know anything about your own birthstone?

Gemstones can mean whatever you want them to. The fact that something so beautiful can last forever is what draws me to them. My birthstone is sapphire. There's a lot of blue that shows up in my work, i'm just sayin'.

Your aesthetic is vivid and at times psychedelic yet your presentation is minimal and almost formulaic, which I think makes quite a successful contrast! Is there any significance to the 'portrait structure' that is repeated throughout your work?

Yes i've always wanted my work to be simple without it being plain. I've experimented a lot throughout my young adult life to have the images I've made today. Even in school when teachers and books always told you to use the rule of thirds, I never followed it. I just never liked following typical photography rules.
A selection of images from the series: True False Copyright © 2014 Brian Vu
You've mentioned before in interview that you'd like to start making music videos. Who would be your dream collaboration?

Finally, can you recommend a good song you've been listening to at the moment?

All images Copyright © 2014 Brian Vu