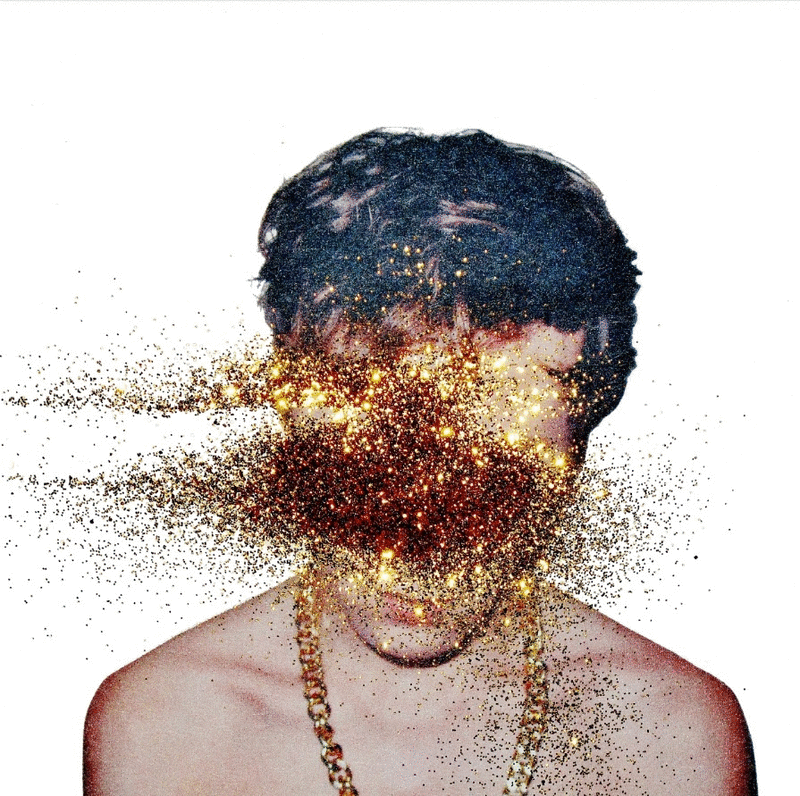 Beyonce's << I don't think you're ready for this jelly >> has never been more appropriate. It brings Hot 'N' Gold magazine great joy in featuring the work of conceptual food artists Bompas and Parr! This double act are perhaps one of our generation's greatest creative geniuses, as their innovative approach to design continues to keep our mouths watering… So lick your lips and enjoy as we chat to Sam Bompas about his wildest jelly dreams, multisensory fireworks and their latest adventures #delicious.
Hello Bompas & Parr - Hot 'N' Gold magazine is in complete awe of your architectural installations and innovative approach to contemporary food design! Firstly, where did you meet and how did the story of Bompas & Parr begin?
With a pub lock-in! Harry and I devilled up the idea in 2007 and we've been having a swashbuckling adventure ever since. More recently we've been joined by a roistering, saucy and merry crew who help us create installations for folk to come along to.
Wedding Banquet. Image Copyright © 2014 Chris Terry
What initially attracted you to work with Jelly as a creative medium?
Unlike most foods, jelly is often figurative. So you can have desserts shaped like rockets, rampant lions and brains (we once 3d scanned a friend's brains and then printed the cad files). As the jellies are representational they give an extra layer of interest, meaning and engagement that's missed, quite rightly, in most food preparation. It would be perverse to tuck into a roast lamb shaped like an airplane! Our work often walks a line of danger between good taste and bad taste – in both the gustatory and socially acceptable sense.
SFMOMA jelly by Bompas & Par. Image Copyright © 2014 Charles Villyard
We learnt everything from jelly – taking a familiar and low status product and using creative work to help re-enchant it – getting folks to take a look once more at what's on the end of their fork! So we work to do the same with other once well regarded dishes and products and help people fall in love with them again. We work across many disciplines - in art galleries, architecture, brand marketing and in the twilight areas that define categorisation. We don't worry too much about how the work is defined though - the key thing is that whatever it is, anyone that experiences it thinks it's tremendous.
This could be cooking with lava – 1.1bn year old rock heated to 1,300 degrees celcius or it could be making jellies or opening our recent exhibition FUNLAND at the Museum of Sex in New York. There's normally an educational component wrapped within a cocoon of compelling entertainment.

You have an exceptionally impressive list of clients from leading London galleries to global companies such as Mercedes and Intel. What are some of the different services Bompas & Parr can offer?
Your jellyscapes and neon chambers are a delicious visual treat for everyone! Can you talk us through the production?
These days projects tend to take around six months to realise. The challenges overcome are legion ranging from chocolate tidal waves (contained by a HazMat team) to flooding the roof of Selfridges to create a boating lake and float-up bar for Truvia. This last project involved working with three separate engineering firms to sure up the roof to ensure it didn't collapse, taking the entire Western side of Selfridges with it – into a smoking ruin on Oxford Street.
Undoubtedly, your decadent jellies dusted in gold with Fiona Leahy is a Hot 'N' Gold favourite! Do you have a specific career highlight so far?
Fiona Leahy's one of our creative heroes. She's a tremendous inspiration to work with. I guess my career highlight was doing the NYE firework show for London for the Mayor's office and Vodafone – it was totally multisensory. When red fireworks exploded in the sky you could smell strawberry. Then we hit the crowd of a quarter of a million people with peach snow, banana confetti and Seville orange bubbles. My other favourite project was creating a 50 tonne jelly around SS Great Britain.
Jelly St Paul's Cathedral by Bompas & Parr Image Copyright © 2014
Multisensory Fireworks London 2014 Bompas & Parr Image Copyright © 2014
What is the biggest mistake people make when preparing jelly at home?
Not using fine leaf gelatine. The higher grade you have the better. It's graded like Olympic medals for go for gold.
What are your most exciting and exotic jelly flavors you have made?
The most exotic was probably the zebra and blackberry ribband blancmange. It didn't taste good though. I almost puked on live tv. We do, however, make some fine and fancy flavoured jellies. Would you like some recipes?
Chromatopsia (Image by Nathan Pask)
Neon Cornetto (Image by Ann Charlott Ommedal)
Neon Jelly (Image by Ann Charlott Ommedal)
You have an impressive range of architectural jelly moulds! If you could jellify any building in the world, what would be your wildest jelly dream?
Collectively we are obsessed with the Mausoleum of Halicarnassus.
Finally, what's next for Bompas and Parr?
Building the Plant Connoisseur's Club at Kew Garden, a place where people can come to sample rare, exotic and intoxicating plants such as blue lotus. Watch our twitter and instagram @bompasandparr for the tickets!