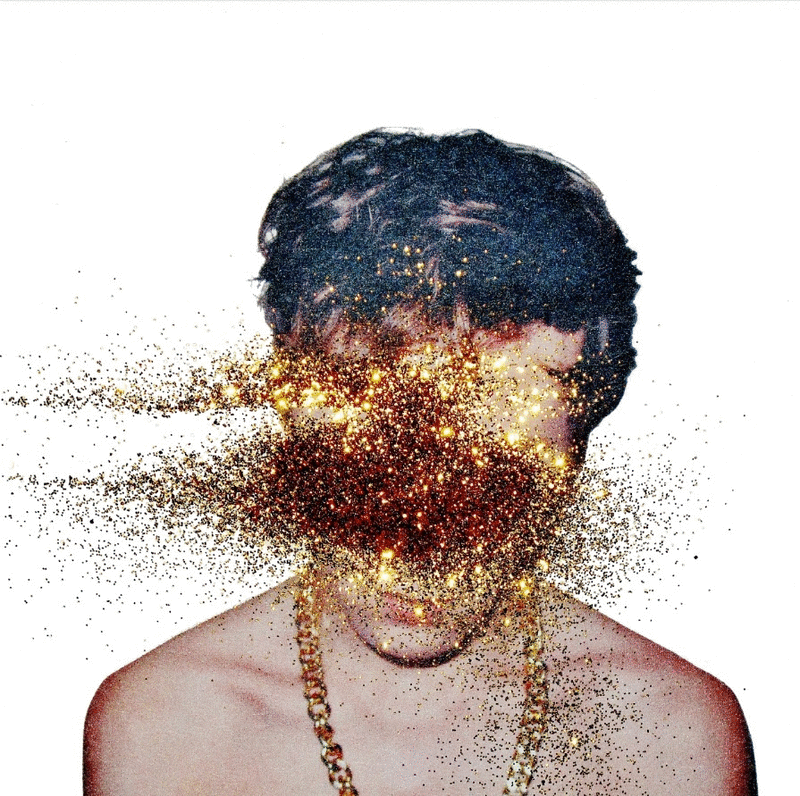 Hello Aso Mohammadi and a warm welcome to Hot 'N' Gold magazine! Firstly, can you tell us a little bit about your background? Whereabouts are you from? What initially inspired your photographic practice?

Hello Hot 'N' Gold magazine, I am 24 years old and I am Kurd from Kurdistan of Iran but I grew up in Switzerland since I am 5 years old, I started photography at the age of 15 when i saw my country for the first time in the Kurdistan of Iraq - for the moment I can't go to Iran, I've never seen the country of my parents birth. What inspires me is form and the color of what I see. I can't really say everything inspire me but most of things I see can be a potential subject. for exemple one of my images with this carpet and my mum sleeping, I needed just one second to see that she wears the same color of the carpet, then I asked her to sleep it so I could take the picture. I don't really organize before shooting something - it's more spontaneous.
You also have a colourful portfolio of unusually composed objects! What attracts you to still-life images?

Firstly, it is because I have a lot of color around me and it is like visual therapy for me, as I sometimes forget the time or where I am because I am really concentrated on a subject. It's always exiting to see the result and secondly I always want to try something new... When I started photography, it was always portraiture and Black and White imagery, at that point I was bored and wanted to change and try something opposite. I stopped using humans for a moment in my pictures. Now I try a little bit to mix human presnece, still life and colour
Who are some of your favourite artists at the moment?
I like Daniel Gordon's universe, I always travel in my mind when I see his work and it's really different to other photographers work as he recreates the picture he wants with other images he prints. For example, for a face he will print eyes and mouths of different people to creat a new face, almost like a sculpture. I like Nico Krijno's work too, for me it's more a performence that he shoots, it's simple stuff sometimes, but dynamic and visualy attractive. Rinko Kawauchi is also one of my favorite artists. I was in a library when I saw one of her books titled "illuminance" Ever since I am totally in love with all of her work.
Image Copyright © 2015 Aso Mohammadi
Besides photography, what else are you passionate about?
I like 80s and 90s culture - music, film, clothes design. I am also interested about Middle East politics and human rights. Additionally, I like to watch sports like football and hockey and I am also crazy about asian food!
What are your plans for the rest of 2k15?
I will present my work in a photo festival in the Netherland this October, also I will be exhibiting work in the Florence Biennal. Although in July, I will start to work for the Swiss Army as national service is not a choice in Switzlerland, it is an obligation.
Aso Mohammadi has a great eye for vibrant colours and unusual compositions, which are two things that always leave Hot 'N' Gold magazine feeling excited! Originally from Kurdistan, the Swiss photographer talks us through his creative passions, photographic influences and his latest series Cloth of Wood (2015.)
We are particularly fond of your latest series Cloth of Wood, 2015. Can you talk us through its narrative?

Sometimes I play with my images on photoshop and I can find inspiration for new ideas from this. Initially, I was trying to place wood everywhere on the pictures and then I started to change the entire image. By the end when I had finished the images, I wanted to do more and began doing the same with other Kurdish cultural cloths. After I finished placing the kurdish cloths, I wanted more, so I took pictures of Morrocan cultural cloths with the same carpet pattern. I think I work with this pattern and cloth to find a sense of cultural identity. For me it is not always easy because I grew up with the Swiss mentality and the Kurdish tradition. I always try to mix both so I do not loose either.
If you could photograph one famous person – who would you most like to capture and why?
I would like to photograph the artists of Bauhaus or maybe Paul Klee and Kandinsky. And why? It's more the mood and the environment they hold which attracts me. All these genius artists who started and created new schools about art really impress me, it is especially interesting how tey have developed their original concepts. I read in the Bauhaus museum :

the illiterate of tomorrow is not the one who can't read but the one who can't understand photography.
What's a great song to listen to before going out on a Saturday night?