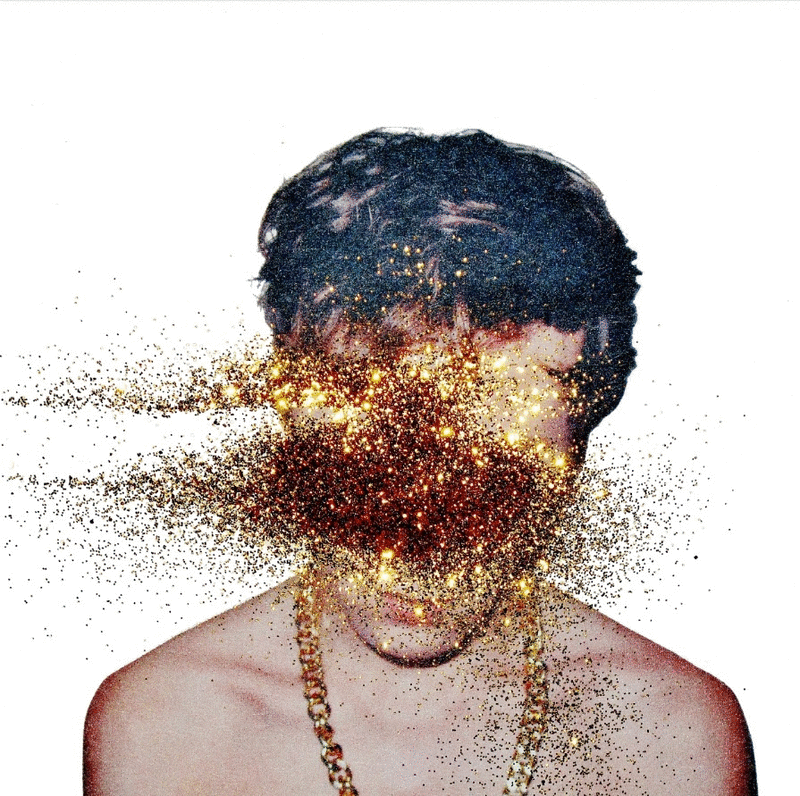 Hot 'N' Gold has a lovely conversation with Andrew Miksys about his latest photographic book Disko. The body of work explores Lithuanian village discos over a ten year period, which has inevitably left us feeling intrigued. We have a chat about growing up in Seattle, old Soviet aesthetics and his upcoming projects.
When did you begin exploring photography?
Hello and a warm welcome Andrew! You're originally from Seattle (USA) a city famous for Starbucks and the Space Needle. Can you tell us a little bit about what it was like growing up there? What are some interesting facts about the city our readers might not know already?
The Seattle I remember from my childhood was a quiet, isolated, heavy metal town where everyone drank Rainier beer. My dad was the concessions stand manager at the Seattle Center Coliseum. The Coliseum (now Key Arena) is next to the Space Needle and was also built for the Worlds Fair in 1962. (I highly recommend the film It Happened At the Worlds Fair starring Elvis. Some great scenes at the Space Needle.) My dad worked during all the big sporting events like the Sonics' NBA championship (1979) and concerts like the Elvis, Johnny Cash, and Kiss. Sometimes he even photographed the bands from backstage. He would also bring home huge bags of popcorn and tell us stories about the bands that trashed their dressing rooms. I loved it. And later I was more into the Seattle metal bands like Queesrÿche than the early Grunge scene. My future grunge friends in college laughed at me, of course. But Queesrÿche's first self-titled EP is a pretty good low-fi recording. Also umlauts are just cool and when I started ARÖK Books, I had to use umlauts in the name. If I were going to listen to something from 80's-90's Seattle it would be Alice in Chains' Facelift or Green River's, Dry As a Bone. Both bands had a lot of hair and were a mix between metal and grunge. Or anything by Dead Moon, but they're from down he road in Portland. Really I don't know shit about music. Just listen to KEXP online. Also everyone should try a Dick's Deluxe burger from Dick's. And don't miss the fries. Fresh potatoes with the skins. Super salty and soft. Wish I were in Seattle right now.
My dad was a very serious amateur photographer and there were always cameras around our house and photographs on the walls. This influenced me a lot. I had a Disk camera in Junior High that I used to photograph my friends smoking pot and ridding BMX bikes. Later I was lucky enough to study with Jerome Liebing. Jerome was part of the NY Photo League in the late 1940's and studied with Paul Strand. Old school, tough photographer. For him, life experience was everything. Technical skill, theory, and the art world were a nuisance. One of the last times I saw him we went for a walk and he told me, "Fuck the galleries, Andrew." Nothing else. Ha! Totally Jerome. I really responded to this since I came to photography through my interested in history and social science and not art. To this day, I photograph mainly just to have new experiences and try to understand my surroundings the best I can. I really believe in getting out in the world and even getting lost for a while until you figure out what it is you want to photograph. Sitting in a classroom or going to galleries never really helped me. Photography is all about responding to what's going on around you and developing your instincts. This can only be done through working.
Hot 'N' Gold magazine is fascinated by the Lithuanian village discos you have documented in your latest self-published series Disko. What initially attracted you to these spaces?
When I moved to Lithuania, I bought a cheap VW Gulf and would drive out to villages for a day to photograph whatever I could find. In one village, I saw some teenagers entering an old Soviet building. I followed them out of curiosity and found a disco inside. In many ways it reminded me of the bingo halls I had photographed in the US. The interior was very Soviet, but with a very local and organic vibe. Soon I discovered that there were discos in almost every small town and village in Lithuania. Like bingo halls around the US, they were so commonplace that they were nearly invisible. I've received some criticism of only focusing on "exotic" subjects in Lithuania. But if every village has a disco, how can it be exotic? It's mainstream, right? Ha! I love the way photography can make the commonplace fascinating and worthy of attention. This is a fundamental aspect of photography.
You spent 10 years accumulating images for this project! Throughout this duration, what kind of things changed at these events, if they did at all, and what did you learn about yourself as an artist?
Lithuania changed dramatically through this period. In 2000 when I started DISKO, Lithuania still had a very post-Soviet vibe. But now Lithuania is part of the European Union, a NATO member and will have the Euro in just a few months. And in the villages where I photographed many of the young people have left for work or opportunities in other parts of the EU and US. But this transition is what made photographing in the discos so interesting. The dead empire of the USSR and present were colliding on the disco floor. Death and hope in one room. Going back to one of my earlier answers, I would just say trusting my instincts was one of the most important things I did while working on DISKO. I had to remind myself of this constantly. Not easy sometimes. Like all my projects, I'm never quite sure where I'm going at the beginning. Other peoples' voices or opinions can get in the way or sidetrack you before you see your own vision through to the end.
What were some of the most interesting things you discovered within these spaces?
The first disco I photographed in still had a Lenin head on the wall. The bartender gave it to me as a gift after I photographed there a few times. I found other discarded Lenin paintings along the way and Soviet-era movie posters. These remnants of the Soviet Union were fascinating. During the USSR they were imbued with a huge amount of importance. Lenin was like the Jesus of the USSR. There were statues of him in every town and village. Then overnight, when Lithuania declared independence from Moscow, all this stuff became completely irrelevant. The statues were torn down and paintings thrown out.
What was the music like? Are there any particular songs that really remind you of this series?
I get asked this question a lot, but I honestly don't remember much about the music in the discos. However, when I was finishing the DISKO book a friend turned me onto the very first disco album in Lithuania, Disko Musika by Teisutis Makacinas. This album was recorded in the early 80's with support from the Soviet Lithuanian cultural ministry. The ministry bought Makacinas a $5000 synthesizer (the first synthesizer in Lithuania) to make the recording. It's a very cerebral mix of classical, folk, and electronic. But this is quite typical of disco in the USSR. Discos, and even village discos, were seen as social spaces where different people and artists could come together to create something new and productive. This was the ideal anyway. But it was certainly not the sex and drugs scene that is associated with discos in the US in the 70's.
Can you recommend any contemporary Lithuanian artists we should be looking at right now?
Lithuania has a very strong contemporary art scene, but I don't keep up with it. Not my thing. However, I would recommend checking out the Lithuanian actor Donatas Banionis. He died this week at 90. Evidently Vladimir Putin was inspired to become a KGB agent after he saw Banionis star in the Soviet era spy film, Dead Season. Putin would call Benionis on his birthday and sent condolences when he died. But more importantly Banionis was the star of Andrei Tarkovsky's amazing film Solaris. I'm a huge Tarkovsky fan and talk about a scene from the film Andrei Rublev in my DISKO book.
Finally, what are your plans for the rest of the year? Oh and where can we buy your book 'Disko' from?
I'm in Lithuania finishing up work on my new book TULIPS, a project I shot in Belarus the last 5 years. More info at www.thetulipsporject.com. DISKO is almost sold out. On my website I sell signed copies and there is also a list of bookstores in the US and EU that have copies.
Image Copyright © 2014 Andrew Miksys