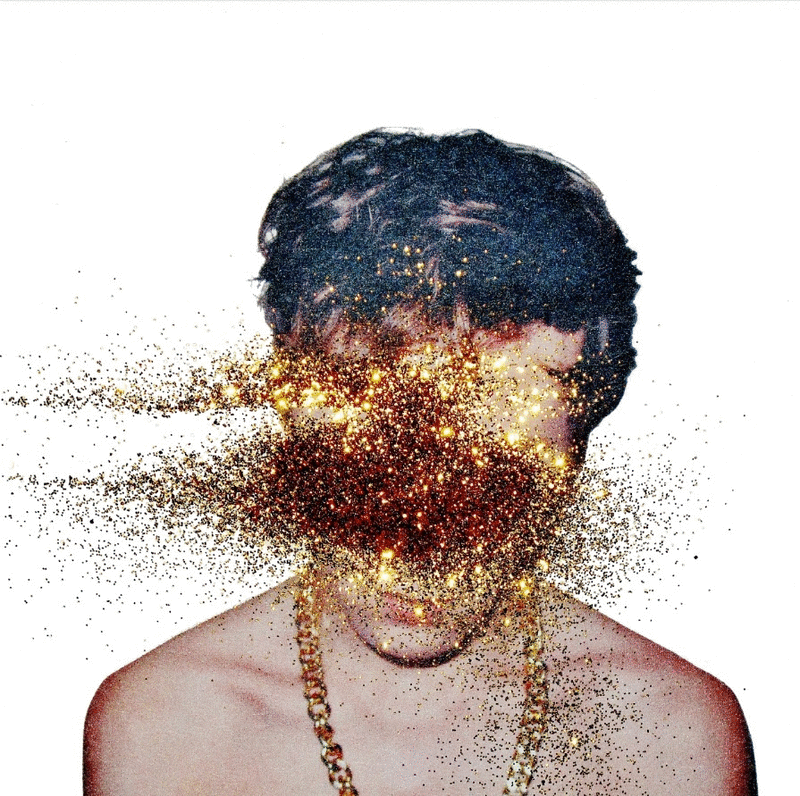 Hello Alexander! How would you describe your signature aesthetic?

Psychedelic rainbow-effects meet dreamlike memories in a forgotten shamanic ritual.
Your video 'Pluton' has particularly caught Hot 'N' Gold's eye! Can you talk us through the inspiration behind the work and do you plan on experimenting with video further in the future?
The video is loosely inspired by Dante's Divine Comedy. This truly epic poem, which was written in the 14th century, describes the journey of Dante Alighieri and Virgil through the underworld, purgatory and heaven. Especially the descent into hell fascinated me for a long time and I tried to find a contemporary interpretation. Creating a video is an exciting, yet time-consuming process. Especially the whole editing needs a lot of energy. At the moment I'm working on several photo projects and I don't have the time for video. But I have rediscovered my passion for animated gifs as a very primitive form of moving images. And I'm sure that they will play a certain role in the future development of my work.
What was the best thing about growing up in Germany's Black Forest?
I guess the best thing about growing up in the Schwarzwald is the fact that there's absolutely nothing to do when you are a teenager. There weren't any clubs or übercool stores, just woodland. This sounds horrible for many people, but I really enjoyed it because you were forced to be creative in your spare time.
How has traveling informed your photographic practice and where will the road take you in 2014?

Every country has its own atmosphere and I guess you can feel it in the images. Traveling also keeps me curious. Unfortunately I tend to overlook the fascinating details of life in my daily environment. So it really helps to go abroad and embark on visual journeys. And even though it sounds like a vague platitude, new countries also mean new experiences. You always discover things that you have never seen before. Volcanic eruptions at Stromboli, black beaches on the coast of Iceland or prehistoric rock carvings in Sweden. I don't have any plans for 2014. But I'm sure that my interest for all things strange and occult may lead me to some nice places …
Copyright © 2014 Alexander Binder
Riddled with mystery and psychedelia - Hot 'N' Gold would like to draw your attention to the eerie yet equally captivating work of German photographer Alexander Binder...
Are there any contemporary artists at the moment that really excite you?
I especially like the work of Till Gerhard and Martin Eder. I have always been fascinated with the art of painting. Maybe that's due to the fact that I never had the patience to work on a piece of canvas for weeks and months.
Finally, can you recommend a piece of music that will give our readers the chills...

I would like to recommend one of my favorite music projects at the moment, called Blanck Mass. All their tracks are very intensive – so turn up the volume and enjoy!