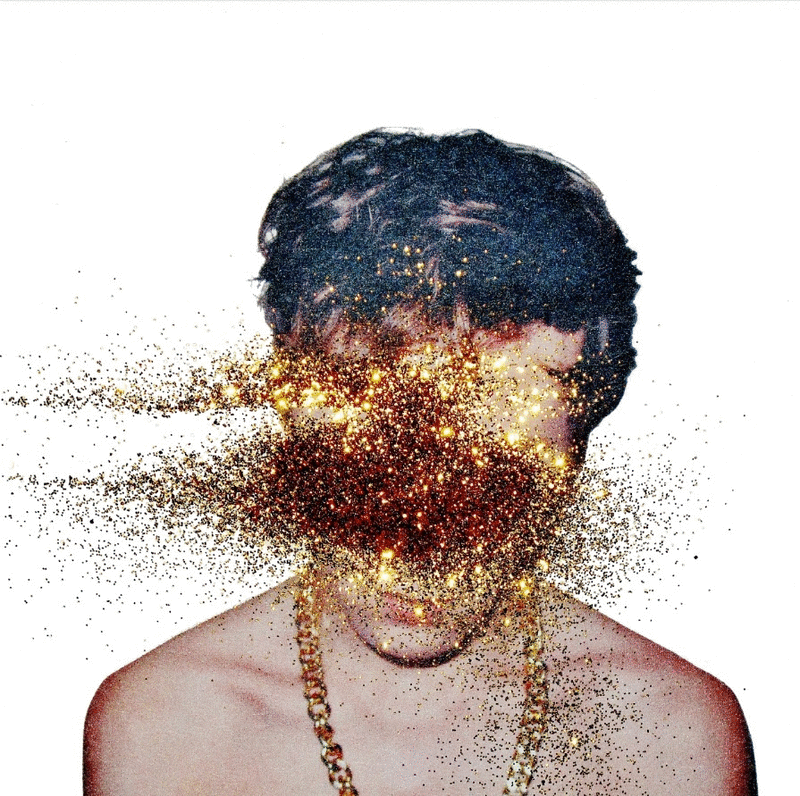 Renowned for its hostile weather and remoteness – the Trans-Siberian train route is full of mystery! Hot 'N' Gold magazine is fascinated by the work of Danish photographer, Albert Elm, who travelled across this extensive geographical region into Asia on a photographic journery. Currently based at Glasgow School of Art, we have a chat with the artist to find out more about his fantastic series Fish Out of Water.
Hello Albert! Can you tell us a little bit about your creative background and relationship with photography?

I have been interested in photography since I was a child. It became "a part of me" quite early, but mostly as a hobby. I didnt think of it as the way I wanted to live my life, before I dropped out of high school. I got tired of always feeling guilty about never being prepared and realized that I didn't enjoy anything, like the way I enjoyed photography. I was too young to apply for the schools that I found interesting so went out sailing with a training ship and worked on ships for a little while. I started at Fatamorgana School of Photography Art in Copenhagen just after I turned 18. It was a good opportunity to be confronted with the different directions I could go with my photography. After sailing a little more, I started working with Magnum photograper Jacob Aue Sobol as his assistant. I learnt a lot from getting into the routine of working with photography on a professional level every day and I got the time to think about what I wanted to do myself. In 2011 I moved to Glasgow to study at the Glasgow School of Art where im about to enter my fourth and final year...
I dont necessarily know a lot about siberia. I think it's a mysterious place. Thats why I like going there and making work. But Yakutsk for example, is responsible for a fifth of the worlds production of diamonds, It has the coldest temperatures during the winter of any city in the world and horse is a commonly eaten delicacy.
Can you tell us an interesting fact about Siberia our readers might not know already?
All images from the series Fish Out Of Water. Copyright © 2014 Albert Elm
After moving to Glasgow to study, what were you initial impressions like of Scotland? Where in the city did you find inspiration?
I needed to change my inviroment and give myself new surriondings after living in Copenhagen for some years. I was photographing on my series (which would later be What Sort Of Life Is This) but I was struggling to find inspiration. Moving to glasgow made my look at things differently. It's magical to see something for the first time. Or just not being used to something. I love the process of using photography as a tool to try and understand things. I like to examine my surroundings like they are alien. Sometimes I find that a bit difficult when I have lived somewhere for a long time. So for me it wasn't so much about going somewhere that would inspire me instantly. It was more about starting from scratch and find myself in a new environment. And of course I wanted to get to know myself and my photography better through Glasgow school of Art.
Hot 'N' Gold magazine is intrigued by your series Fish Out Of Water! Can you talk us through the body of work?
For years I had been photographing my surroundings and encounters and reached a point where I felt that I was stuck in the mud. Or at least I felt like some fresh air and to test myself in new ways. My friend Jacob was working on a series on the trans Siberian railway and I decided to go along. The thread throughout the project is life around railway networks in Asia. ­ The trans siberian, trans manchurian, Baikal­Amur mainline and the railway on Indias west coast. But the project quickly became about making sense of things through photography.
What is one of your most memorable experiences on this journey?
What I love the most about traveling by train is that you are occupied for many hours. It's amazing to lie in bed and look out of the window to the sound of the heavy train going fast on the tracks. Especially through Siberia in the winter where the snow coverd landscape is so timeless.
What is the best film you've watched recently?
It's a while ago since last time I watched a very good film. But I have been pretty hooked on the work of Ron Fricke lately. He made Baraka, Samsara, Koyaanisqatsi and Chronos. Watch his films sometime - I think they are great and very inspiring. I love "non­-narrative" films, I think they have a lot in common with photography.
Can you recommend another contemporary artist that excites you at the moment?
I went to see the Graduation show of the Art Acadamy at Charlottenborg in Copenhagen. There was another show on in the building, The Pale fox by Camille Henrot. I didn't know her work before and was very surprised. I dont know a lot about video Art and instalation but I thought the show was fantastic. Go see an exhibition with her work if you get the chance.
Finally, where will the road take you next?
Im working on a publication With Bronze Age Editions which I am very exited about. It should be out soon so keep an eye out for it...